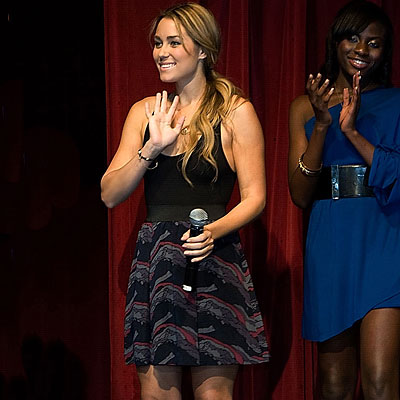 A lot of people have been asking me why I didn't go to
LC's
college tour stop at The Estate in Boston the other night. Why? Because Lauren Conrad isn't fashion. I have zero interest in her or her clothing line or what she is wearing in paparazzi photos or what is going on in her show. I haven't watched the hills since the middle of season two and I was absolutely gleeful when it seemed like the show was finally over a few months ago. Although I will admit to a fondness for Whitney (she's just so darn pretty!!!) and that I might be watching The City when it premieres in January. But I can't stand LC.
That said I realize her line is (inexplicably) popular and you all gather around your TVs on Monday nights NOT for Blair & Chuck but for…Lauren and
Audrina
. I find it utterly confusing.
I can't handle thinking about these people anymore.
https://w.atcontent.com/-/39KsKFpMEU_/TheBostonista/6fRhk5p6kEG.text/Panel/Autocheck