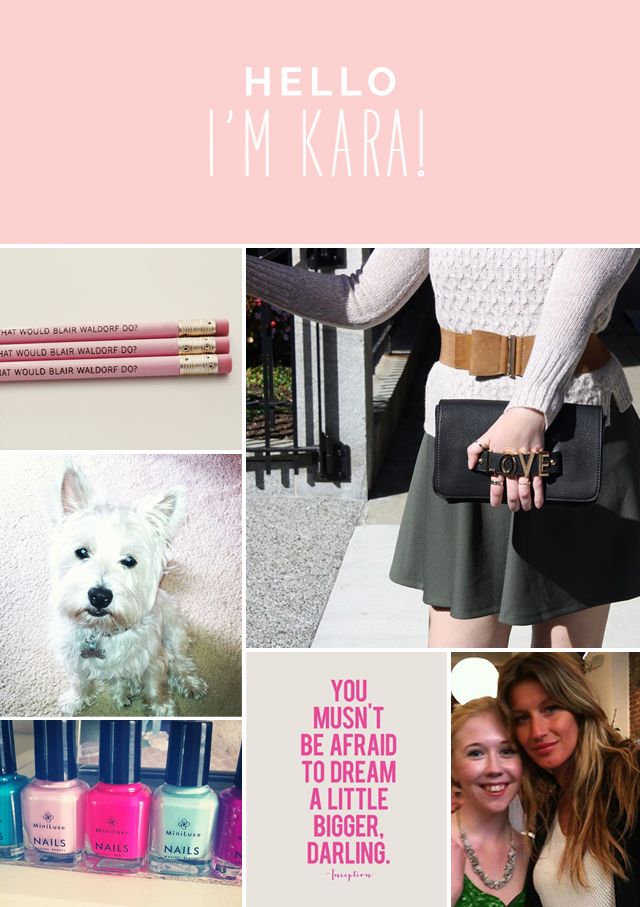 Hi! I'm Kara, the voice behind The Bostonista!
TheBostonista.com was launched in 2008 and quickly became a destination for the best of Boston style as well as international runway reviews, fashion news, shopping tips, beauty and style trends, celebrity style and exclusive interviews.
I've been featured on New England's Chronicle television program, in The Boston Globe style section and named one of Boston's 50 Most Stylish by UsTrendy.
I'm open to working with brands, labels,  and companies that are a natural representation fit with my style.  I write reviews, but I do not publish paid reviews. I give my readers an honest, unbiased opinion of products, no matter what. I have recently begun sharing "personal style" posts with my readers where I wear clothes occasionally gifted (noted with a "C/O" in the post) to me along with my own pieces.
Sponsored Posts are always labeled as such in accordance with FTC guidelines. Please note that while I do use affiliate links, and may receive some sales commission from them, they do not affect my editorial content or opinion.
For more information, advertising pricing, campaigns, event hosting, collaborations and partnerships please get in touch with me at Kara@TheBostonista.com