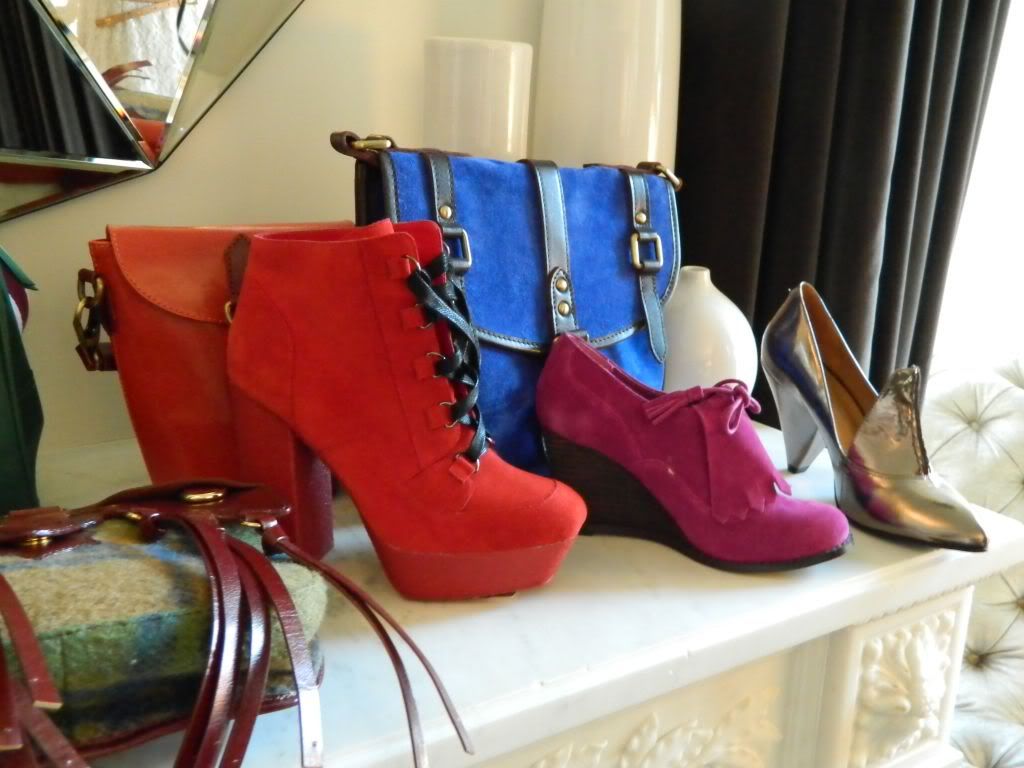 One of the great things about
ASOS
is that while they carry numerous brands and favorite designers they also have their own affordable, contemporary collection!
Lets start with the selection of drool-worthy accessories they had on display!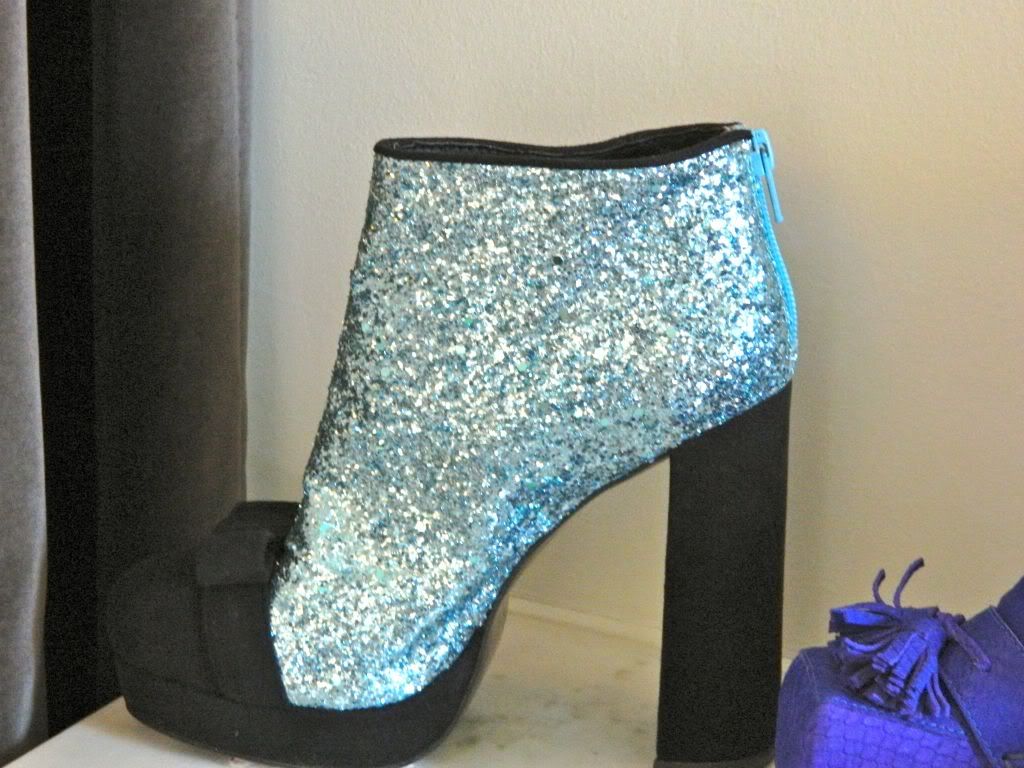 Craving Miu Miu on a budget? These glittery ASOS platforms should help you get the style without breaking the bank! 
I'm planning on snapping up this amazing lucite necklace immediately!
It looks amazing on AND manages to blend two trends: tribal jewelry and neon! When I was flipping through the ASOS look book later I noticed that they also have bangles in a similar theme. I probably wouldn't wear them together- well maybe if I was feeling daring- but they'd look charming on their own!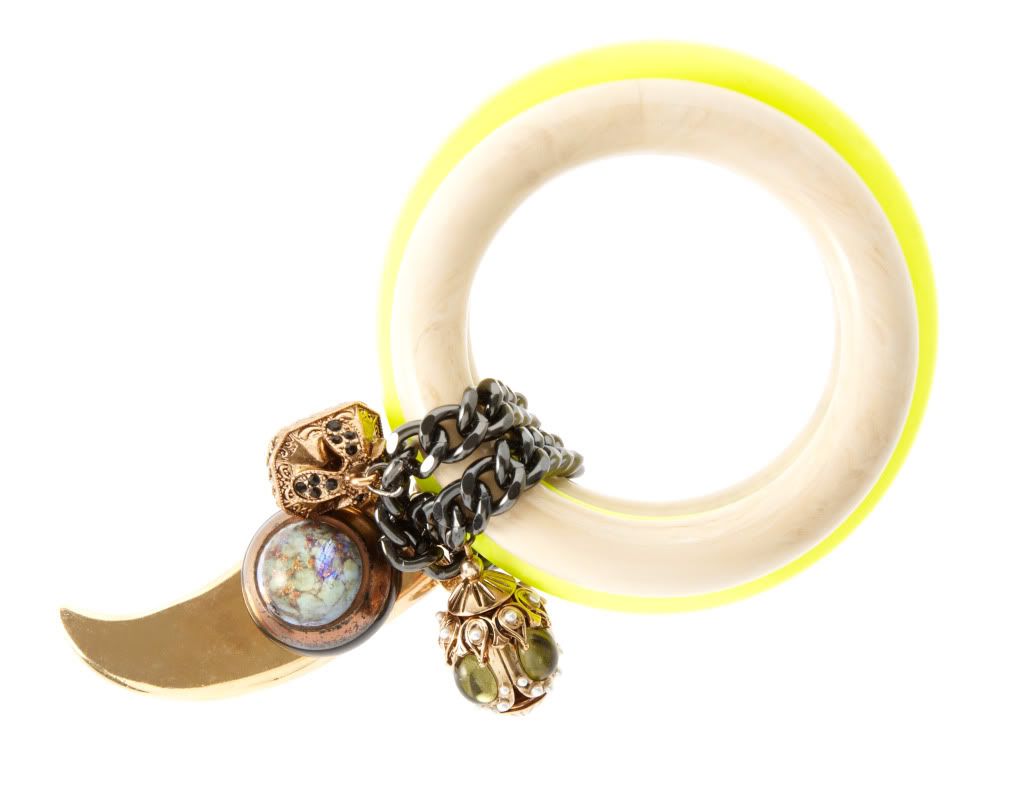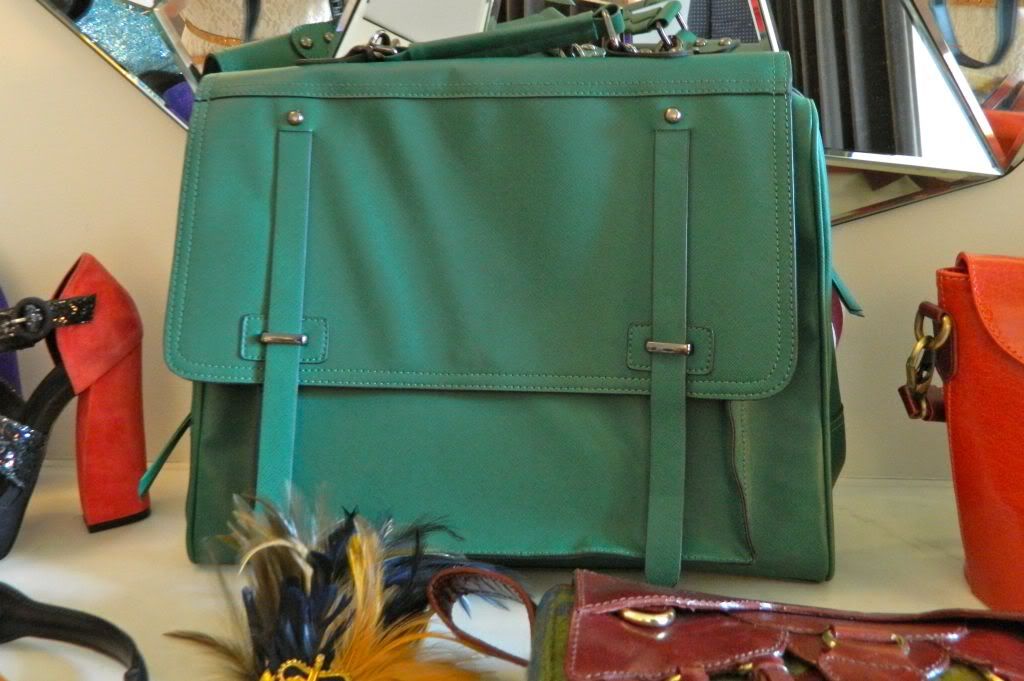 Getting in on the school boy satchel trend.
I love that ASOS carries the
super popular Cambridge Satchel Company line
but also
offers their own take on the look
! As far as I'm concerned, the more options I have while shopping the better!
But what made me absolutely giddy was their selection of cute clutches.
Future reference: If you ever need to win me over an over sized, embellished or sleek clutch should do the trick!
Now lets move on to the clothing!
I can't get over this leather jacket with the leopard print front panels- I think I've dreamed about it at least three times.
I'm just dying to pair it with this jewel-tone lace dress.
(You probably know by now that I'm really into pairing the tough, almost masculine with ultra-girlie pieces!) By the way, I have a feeling that colored lace is about to be a really big trend so put your whites and blacks away for the winter! (I'd also wear it over that grey tweed dress on the rack behind it. I thought I had a better picture of that dress but I must have deleted it and I can't find it out online! Fashion moves fast people!)
Another favorite piece was this Victorian-esque blouse..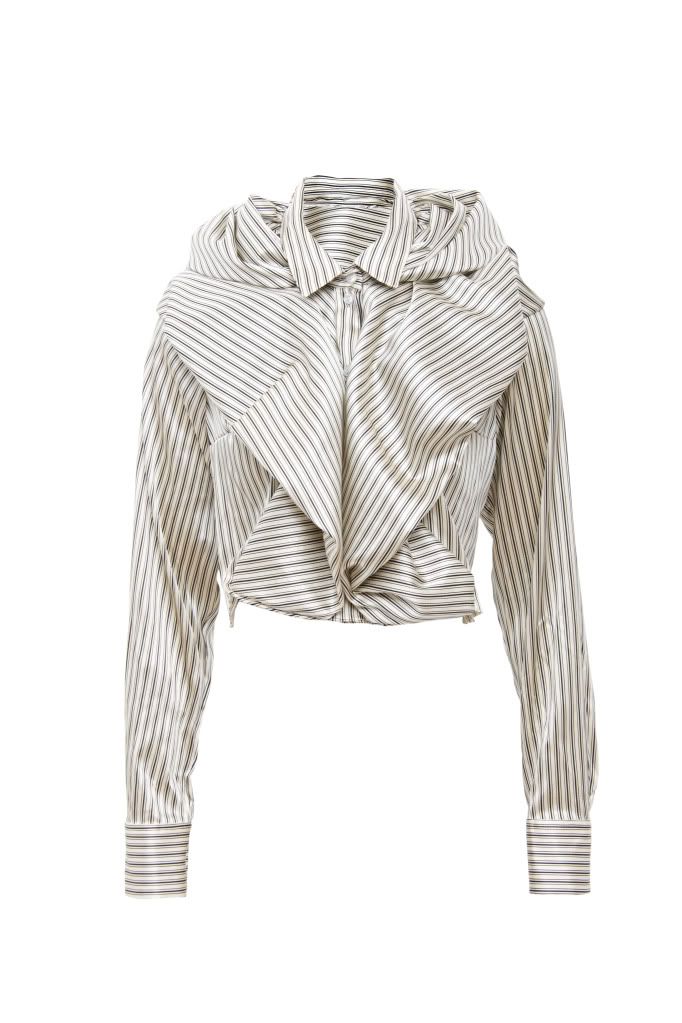 At first I thought it was a sort of jacket due to its voluminous proportions but then the lovely
Renata from Scorpion/Disco
tried it on and we realized it's just an AMAZING blouse! VERY Miss Havisham! I wish people had
Downton Abbey
theme screening parties the way that they do with Mad Men because I'd totally rock it to one of those! Maybe I'll host one…ANYWAY…
Isn't the back to die for?!
Thanks again to
Renata
for being my model!
If you feel like emulating Nicole Richie (and, really, why wouldn't you?) then try out this colorful ikat-print maxi dress.

All you'll need is a stack of bracelets, a side braid and
voila!
instant boho-chic!
I had such a great time at the event- especially since I finally got to meet so many of my favorite Boston bloggers! It was a stylishly successful afternoon!
(Thanks so much to Austin at Starworks, and the whole ASOS team for having me!)
https://w.atcontent.com/-/1Qi8BYo4NVm/TheBostonista/4qC7BxZ-Uc3.text/Panel/Autocheck