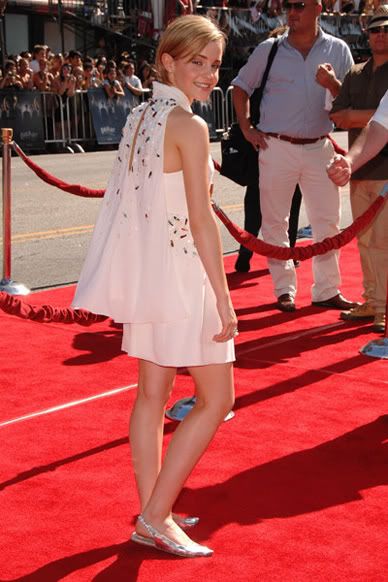 Last summer, Emma was dressed in near head to toe Chanel for the press tours and premieres of the fifth Harry Potter film. Since then Chanel's been a constant presence in her wardrobe so it's not exactly a surprise that she'd be picked to be a spokeswoman. 
But, she's only 18 and her target audience is much younger and less sophisticated than the usual Chanel client. I think between Marc Jacob's Daisy and Vera Wang's Princess fragrances Chanel is trying to hit the teen/college age market by using Emma. I have a bottle of

Coco Mademoiselle

and it is much more youthful and light than others by Chanel but I don't think it's as appealing to a certain age group as

Princess

and

Daisy

. 
Do you think Chanel is looking for a bite of the teen market? Is Hermoine Granger really glamorous enough to be a face of the iconic Chanel brand? And if so is she really worth
six million dollars
?! 
https://w.atcontent.com/-/6jWucoleiGH/TheBostonista/5yLVScQf9g3.text/Panel/Autocheck