My morning routine is non-negotiable and it's keeping me on track for 2017!  I'm not a morning person, so forcing myself to get out of bed has always been something of a challenge, which is why a morning routine is so important to me!
I'm not going to lie, I still scroll through social media on my phone for about five minutes after I wake up but then I do some stretches and leap out of bed. I absolutely have to make my bed every morning. It sounds cheesy, but this little chore feels like a big accomplishment first thing every morning. I set my coffee maker before I go to bed, so my first cup is hot and ready to go on my way to the shower.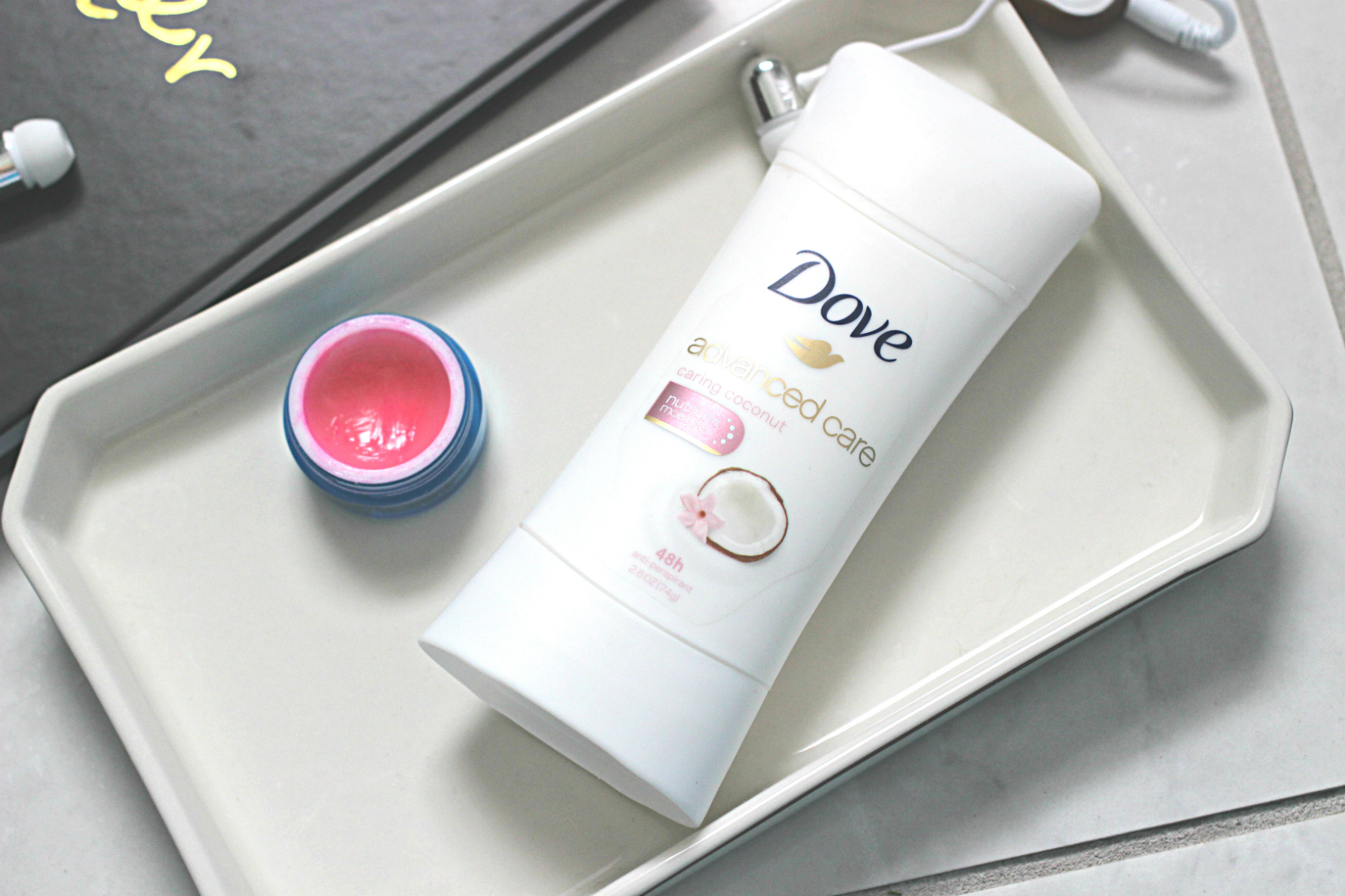 After I shower, I grab a second cup of coffee (yup, I'm addicted) and then always reach for my new favorite morning routine essential:  Dove Advanced Care Antiperspirant!  Dove Advanced Care Antiperspirant offers 48 hours of odor and wetness protection plus added skincare benefits of Dove ¼ moisturizers and NutriumMoisture for softer, smoother underarms.
I'm crazy for anything coconut scented, so I love the Dove Advanced Care Antiperspirant in Caring Coconut. The light scent makes me feel like I'm walking on a warm beach, even with two feet of snow on the ground! It makes me so happy and I feel more prepared to start my day since I can expect more of the best protection from sweat and odor.
Finally, I jot down a few thoughts in my "goals" journal. This helps me organize my thoughts and plans for the day in a more concrete way. Sometimes, it's as simple as something like, "Drink two bottles of water at work", but I often try to set intentions for my mood. After all, we can't control what happens during the day but we can control how we react to it…. Plus, I react better to stress throughout the day knowing that my Dove Advanced Care Antiperspirant is protecting me from stinky sweat! Then I'm out the door!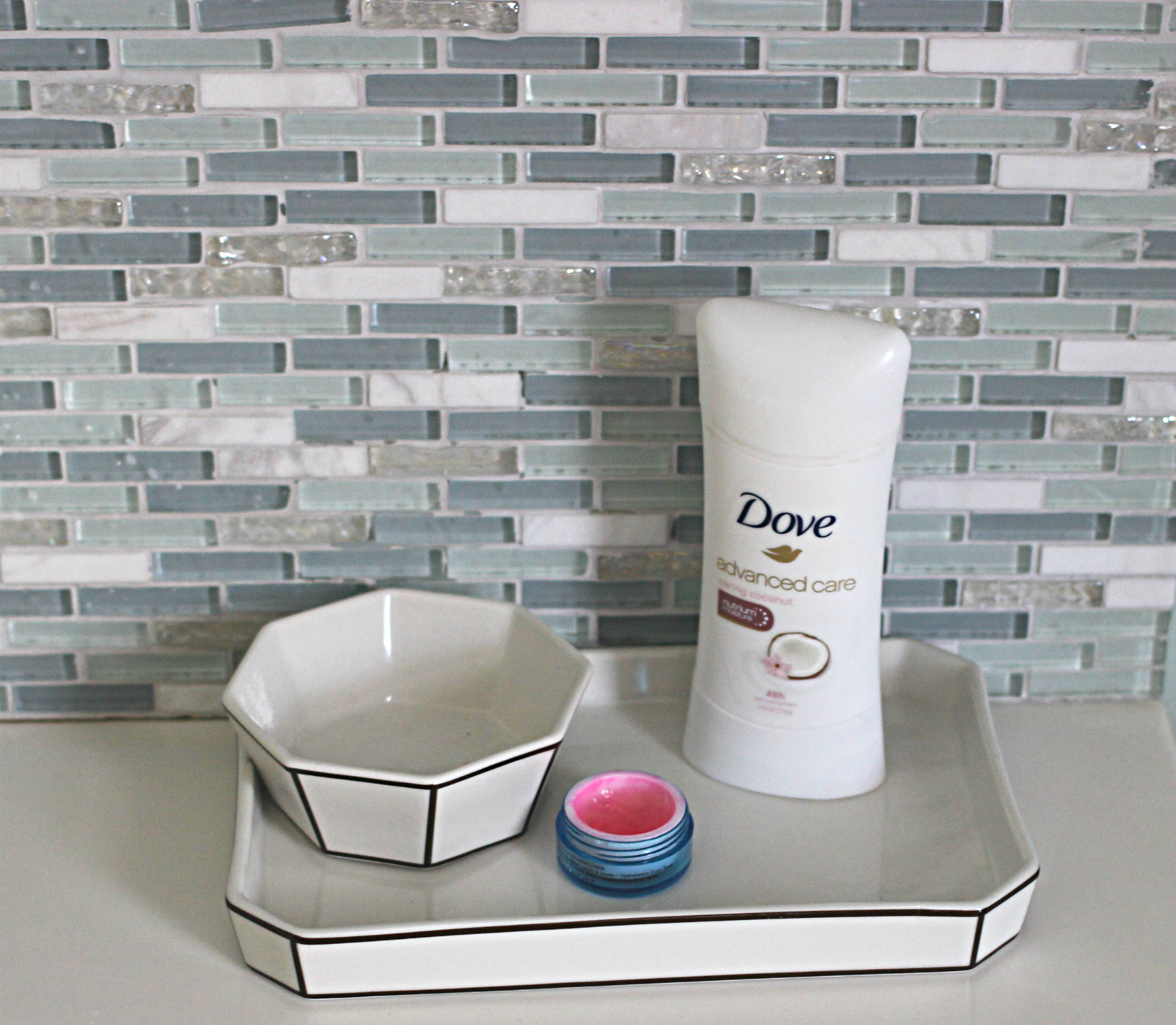 What's your morning routine essential?
 I was selected for this opportunity as a member of CLEVER and the content and opinions expressed here are all my own.