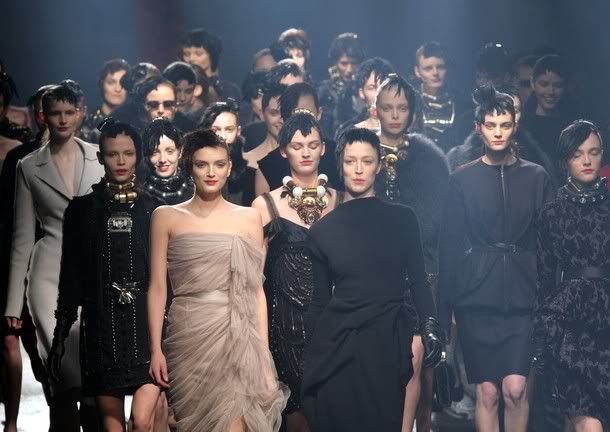 Lanvin's Fall/Winter 09 collection was a stroll through pre-war Paris but embraced a realness that will help Lanvin endure the economic hardship.
Alber Elbaz continues to be a designer who understands women and creates collections more around real life than runway spectacle.
The big season trend- the eighties- was mostly ignored in favor of dramatic draping and neatly cinched waists. This was a collection for the minimalists but the lack of embellishments beyond furs and some metals allowed for a timeless collection that works now as well as it did five years ago and five years from now.
https://w.atcontent.com/-/6dwUeGmThXc/TheBostonista/6lKUA9ka8Bd.text/Panel/Autocheck