I have to admit that I was a little distracted at the Lela Rose show.
Why?
Mandy Moore was front row!
I love her. So sue me!
I was also just learning how to use the motion/action mode on my new fancy camera so I have some really great pictures and some really bad ones (including a series of Mandy sneezing. I didn't mean to actually get pictures of that but it was more in focus than the model walking past her. Oops!)
Also front row was Susan Sarandon, her daughter Eva, and Mariska Hargitay who is crazy beautiful.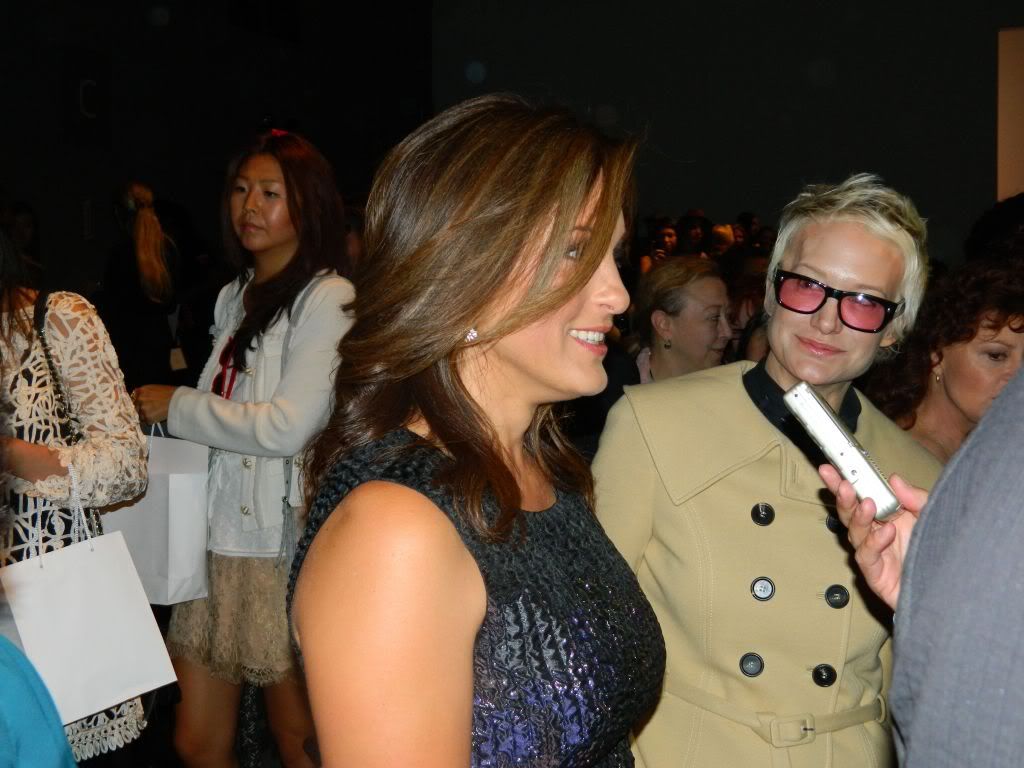 (Mariska after the show)
Inspired by nostalgia for old Las Vegas and the idea of a "neon graveyard" (like a future of abandoned Coney Islands) Lela Rose added much more color than usual to her Spring 2012 collection.
The mood board might make you think of both rhinestones and gloom but Lela managed to turn her inspirations into a cheerful, pretty, well constructed collection!
I loved the green lining of this jacket. Sophisticated and neutral enough to go with anything but with a surprising pop of color making it perfect for spring!
Along with the dreamy florals Rose also showed intricate geometric patterns often using a cutout technique.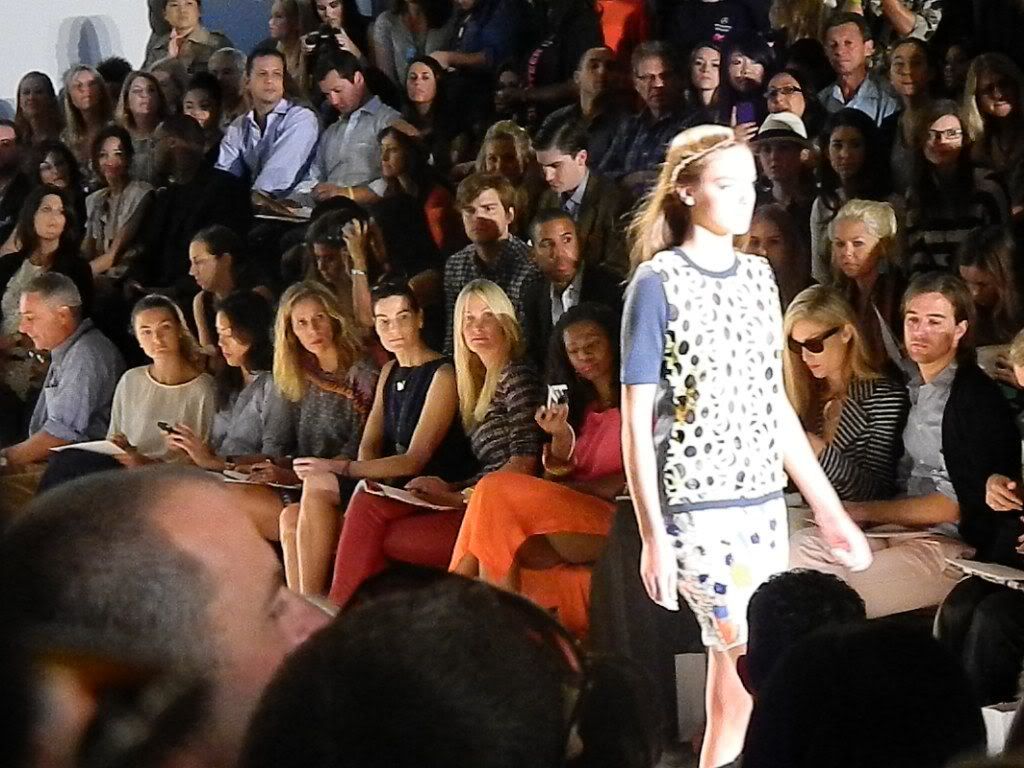 But for me the collection really shone when Lela stuck to what she does best: youthful but elegant dresses and gowns!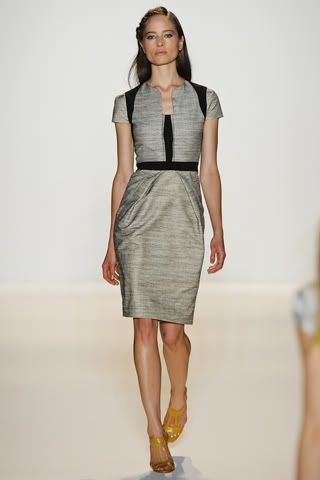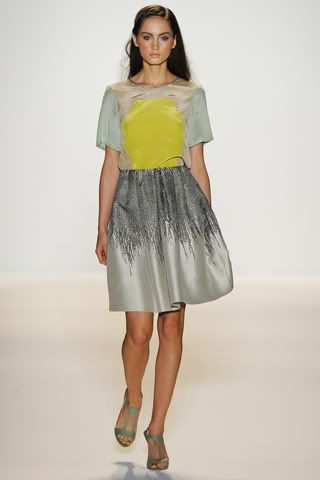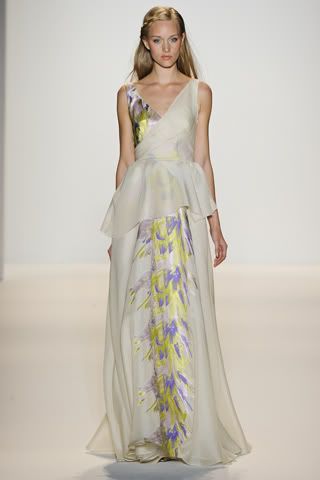 (Pictures are both mine & courtesy of Style.Com)
https://w.atcontent.com/-/0p0xmVlMi-m/TheBostonista/6zubWY0iu2Z.text/Panel/Autocheck