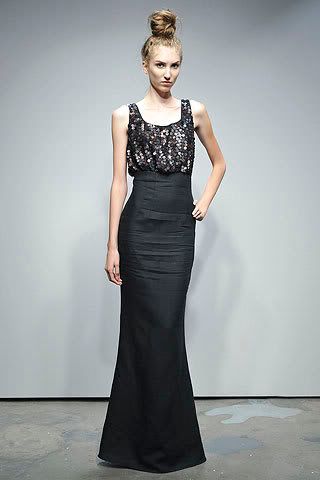 Jenni Kayne couldn't attend her own presentation in New York yesterday because she's 9 months pregnant so it makes sense that her collection was all about an effortlessly chic young mother with a taste for California trends and easy draping. 
The former Olsen babysitter matched glamorous fabrics and styles with denim for surprisingly fresh takes on day time like with her denim
men's
style top with a gold mini. Colors were mostly muted and neutral with splashes of yellow or blue strategically placed to pop. Belts were omnipresent casually cinching waists and turning the simple into Nicole Richie worthy outfits.
https://w.atcontent.com/-/41AVCw4J6kQ/TheBostonista/1McMEmZ2ykZ.text/Panel/Autocheck