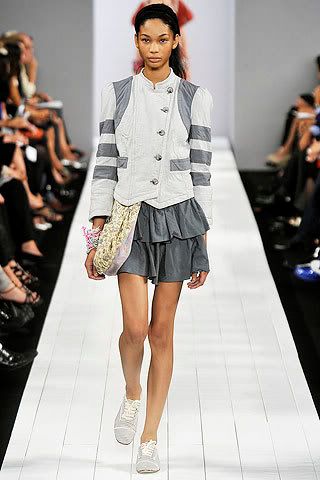 Marc by Marc Jacobs was a youthful extension of his signature collection from the previous night. (
Mommy
 Dearest has already been roped into buying me the jacket above on Chanel
Iman
when it hits stores in the spring!) 
If you love the jumper trend then you'll be happy to see it back along with colorful rope necklaces, summer weight scarves, and lots of layering. 
It was a great collection that, while not ambitious, is definitely going to be a big hit with the younger crowd; expect a commercial hit to be carried in lots of stores.
PS: How cute was Mark during his bow? Love the kilt, Marc!
https://w.atcontent.com/-/50cq4o2SUi4/TheBostonista/4WVax6RuXbz.text/Panel/Autocheck