What a busy summer! Elissa of Style Wire and I descended upon the Hilton Boston Dedham for a much-needed girls weekend! I'm so happy that Elissa invited me to tag along because there is nothing better than blogger friends. Am I right?
The Hilton Boston Dedham is just a few miles from shopping at Legacy Place. The Game plan? Pamper on Saturday night and shop on Sunday! Doesn't that sound like the perfect weekend to you?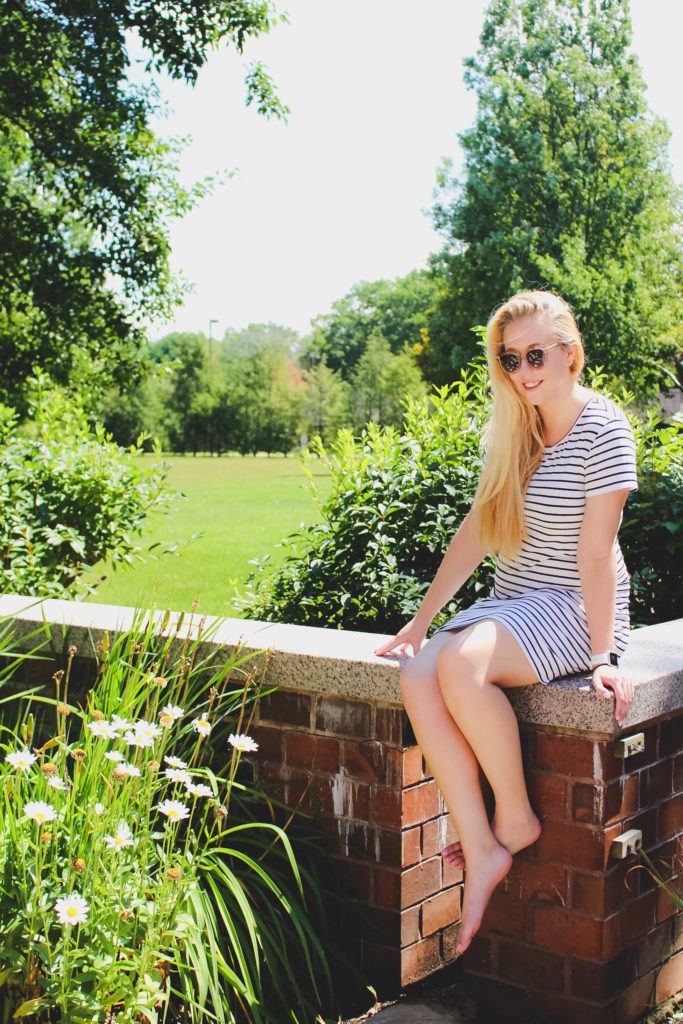 Newly renovated, the Hilton Boston Dedham is just gorgeous. I never expected the rolling green grass and manicured gardens surrounding a hotel in Dedham! So, I totally understand why it's a popular place for summer weddings and parties thanks to a charming gazebo and plenty of outdoor space.
Growing up, it seems like every hotel we stayed at had a pool and a full-service restaurant. But that feels rare nowadays doesn't it? It's like, here's a cold bagel and a dark fitness room. But not at this Hilton! Snacks at check-in, a gorgeous bar, a whirlpool, a full menu, and an indoor pool. All amenities that I can get used to!