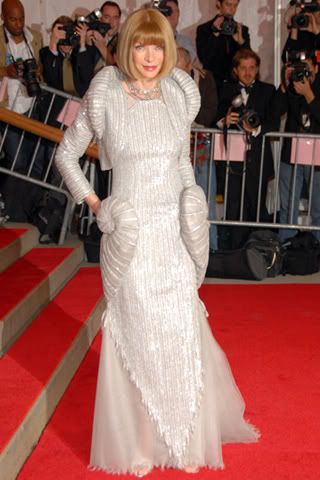 (EDIT! I used a different picture than before and this time uploaded it to both of my photo places so hopefully the image will now show up!
)
So I'm not a huge fan of this Karl Lagerfeld dress that Anna Wintour wore to the Costume Institute Gala back in May but it does kind of fit with her "Nuclear Wintour" image. 
First of all, there were far more terrible outfits at this same event and throughout the year. Secondly…is Time in any position to criticize the editor in chief of Vogue magazine?
Then again I always call her and other editors out and who am I? Just a simple blogger.
I'll eventually be posting my best and worst dressed of the year over the holidays but I won't have Anna on the list. She's far too terrifying! 
https://w.atcontent.com/-/6Bi2AXXvimk/TheBostonista/6Z3ukVGVLbo.text/Panel/Autocheck