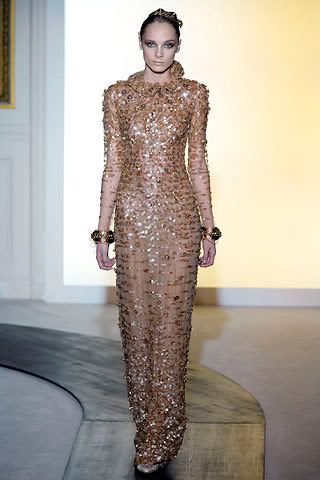 Alessandra
Facchinetti's
couture debut stumbled a few times while she attempted to bridge who she is as a designer with the style and imagery of the iconic house but for the most part she seems to have established herself with this collection as the next best thing to the recently retired Valentino himself. While Style.Com may have felt that some pieces were too weighed down with embroidery and beading I loved most of the detailing. But I especially loved her use of chiffon…I think she should consider it her speciality! Oh, to have a piece of Valentino Couture of my very own…! Someday, someday!
 Here are some of my favorite looks from the collection:
I'm not actually a fan of that last look; I just was fascinated by how it really made her appear to be completely 2d…she literally looks like a paper doll! There is also just something really creepy about the design. It reminds me of Lurch from the Addams Family!
https://w.atcontent.com/-/5ZzzQqVt9Ba/TheBostonista/5SogtiffbGx.text/Panel/Autocheck