This past weekend, I had the opportunity to visit Nantucket for the very first time! You might be wondering why you should visit Nantucket in the fall. It might be a tad too chilly to go for a swim, but it's still beautiful, with leaves changing and pumpkins decorating the traditional seaside town. With the summer crowds long gone, it's easy to explore all of the great shops and try out all of the foodie hot spots without long waits or reservations.
I know it's crazy that I've spent every summer of my life on Cape Cod and yet never ventured to the crescent-shaped island just an hour offshore, but as a kid, my own summer neighborhood held endless adventures and then, as an adult, summer would fly by and there was somehow never enough time! When the team at Nantucket Island Retail invited me to spend a fall weekend at the iconic White Elephant Hotel with ample time to explore the island, I immediately said yes and cleared my schedule! 
I have to admit, I was a little worried about the gray skies as I boarded the Hyline Cruises' Grey Lady ferry out of Hyannis early Saturday morning. But armed with a delicious breakfast from
The Coffee Table Cafe
and a giant blanket scarf, I found a comfy seat away from the windows (I get seasick) next to a friendly Great Dane and settled in.  What kind of blogger would I be if I didn't share what I learned for having a perfect autumn
weekend on Nantucket
?
FIRST STOPS: 
When you disembark the ferry at Straight Wharf, stop in at Ship to Shore for a Nantucket red sweatshirt or hat so you'll fit right in with the locals, then walk over to Nantucket Perfume Company's little shop (12 Straight Wharf) for natural oil recreations of your favorite scents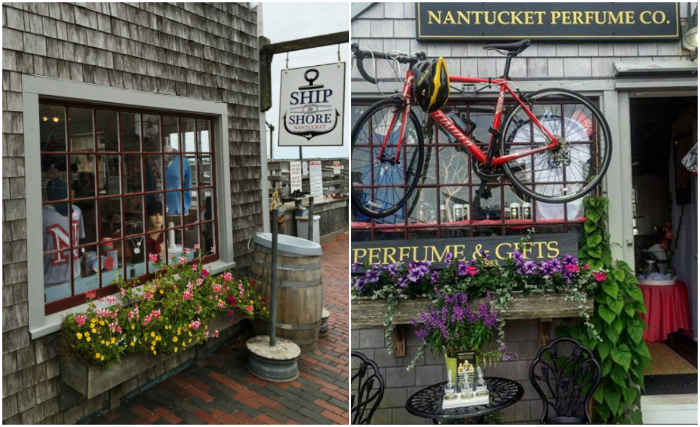 STAY: 
The White Elephant (50 Easton St) is a bit of a Nantucket Island icon. Island obsessed friends of mine have said it's the only place they stay so I was pretty excited to be checking in! Guests can choose from traditional hotel rooms, private cottages, downtown lofts, or a community of condos so there is an accommodation for any travel style! The main hotel is a luxurious waterfront retreat with a sprawling green yard and just a quick walk into town. My jaw literally dropped when, at check-in, the concierge directed me to my "room": the charming, three-bedroom Honeysuckle Cottage located in the main hotel's manicured garden.
The White Elephant
is definitely a luxurious hotel, but it has a warm personality that is missing from a lot of big resorts these days. Something about the way the wood creaks as you climb the porch stairs and the swing of the french doors that make you fall in love with the property before you even step inside. If you feel like relaxing, they have an amazing spa or you can just read in the library with morning coffee or afternoon port and cheese! My favorite amenity is definitely the courtesy 7 Series BMW waiting to chauffeur guests downtown and around the island with just a phone call. Obviously, I took advantage of that one!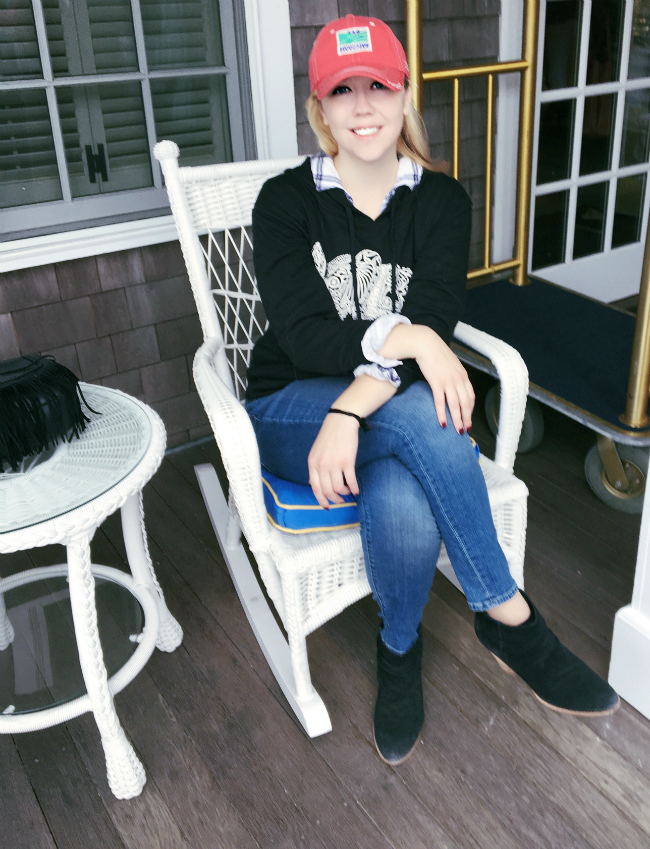 Next week, I'll continue my Nantucket Guide with the best places to shop and eat on the Island. In the meantime, check out my tour of Honeysuckle Cottage in case you missed the Snapchat version this weekend. Oh, and make sure to follow me on
Snapchat, my username is @bostonista
, to come along with me on all of my adventures!
https://www.youtube.com/get_player
Disclosure: I was a sponsored guest of Nantucket Island Retail this past weekend on Nantucket Island. My itinerary, accommodations and meals were all provided by NIR.