I have an admission: I was a little worried about booking an afternoon tea at The Breakers.  A grand hotel calls for a grand entrance! Whatever would I wear? How could I ever hope to be best dressed at The Breakers? Luckily, my friends at Best Dressed in Boston stepped in and suddenly I had a wardrobe to rival Ivanka's!
Rather than buy an expensive dress for one afternoon of my trip, I borrowed this pink, strapless Ted Baker gown from their flagship location in South Boston. I love that Best Dressed has two brick and mortar locations in Boston where you can actually try on numerous pieces and get style advice from the knowledgeable staff. No more worrying that the dress you rented online won't fit on the day of your big event! Yes, that has happened to me. And, yes, it was devastating. So, having Best Dressed at the Breakers was really the perfect solution to my problem!
The only bad thing about Best Dressed? Having to give the dresses back! This Ted Baker was the most comfortable gown I've ever worn and fit so perfectly that I almost wish I had bought it! Of course, back in Boston, while dropping it off I saw two more dresses on their racks that called my name. It's like having a perfectly curated closet right at my fingertips…and I love it!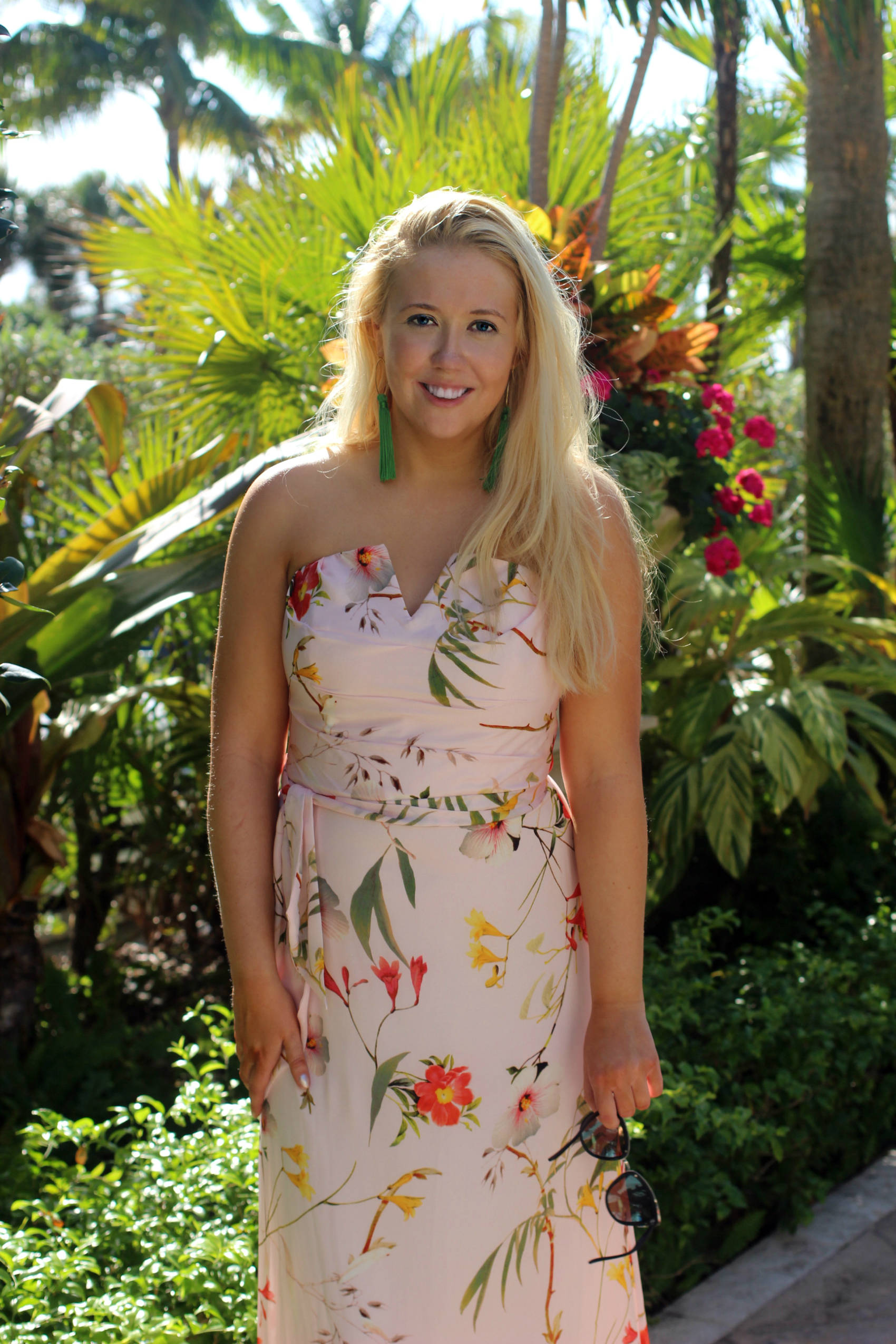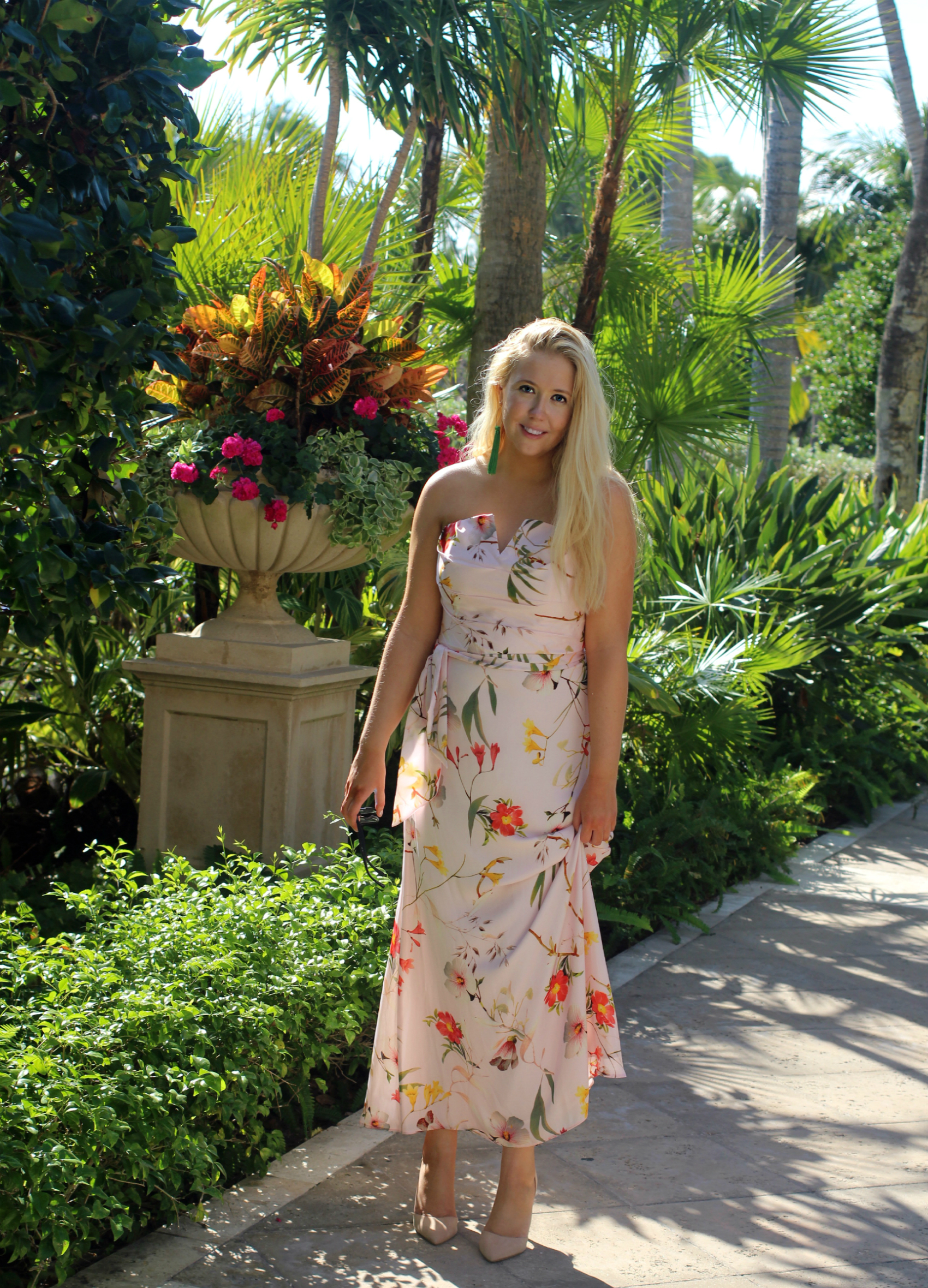 What I'm wearing: Ted Baker Pink Strapless Gown c/o Best Dressed// My Girl Sunglasses by Quay Australia// Suede D'orsay Pumps at Forever21 (Similar Here) // Custom Fringe Hoop Earrings (Similar Here)//