This year, my holiday style uniform has pretty much been a chunky sweater, silky midi dress or skirt, and classic gold earrings. It's a look that works for holiday parties, shopping trips, or long days at the office. Or, in my case, the store!
Last week, I met up with Jen from Preppy Francophile for coffee and a little last-minute shopping on Newbury Street. We hadn't seen each other since a weekend at The Summer House in Nantucket back in September so it was super nice to catch up! Of course, neither of us had the right shoes on for a stroll in the snow, but what do you expect from bloggers?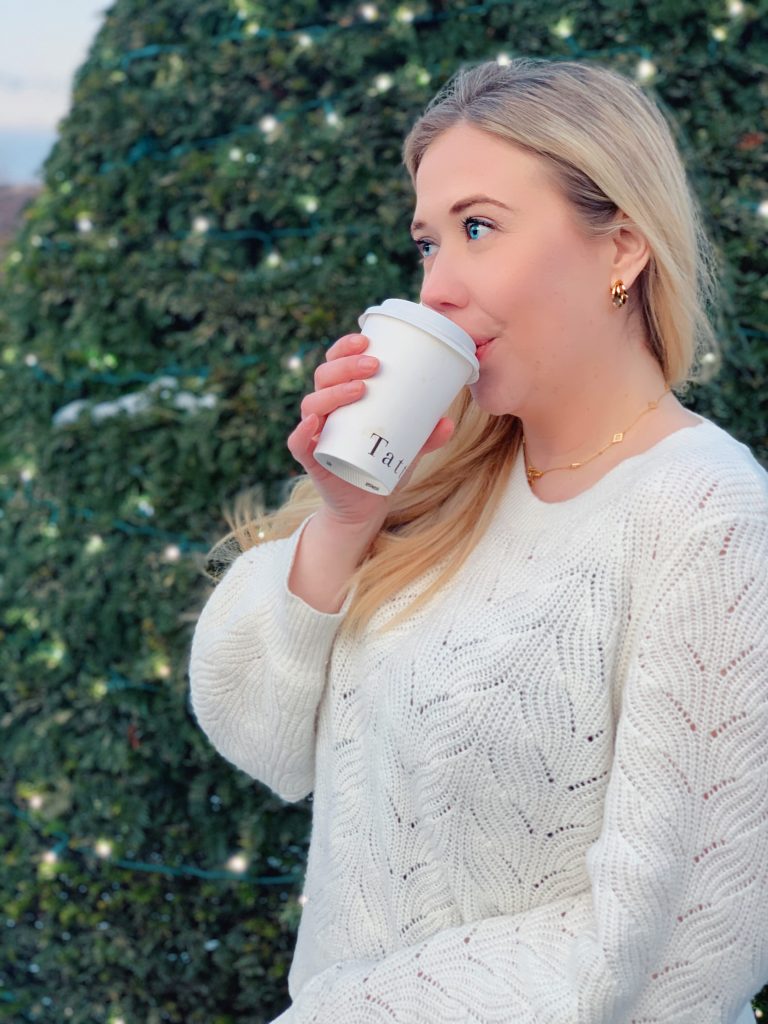 Have you added the balloon sleeve to your holiday style rotation? I was having a hard time with the cropped, boxy sweaters that are EVERYWHERE this season but I've found that a dramatic sleeve actually balances out the shape. It works much better on my curvy frame!
My favorite earrings right now are these gold art deco inspired earrings c/o AURate. Classic enough to wear every day but the triple hoop gives a little bit of edge.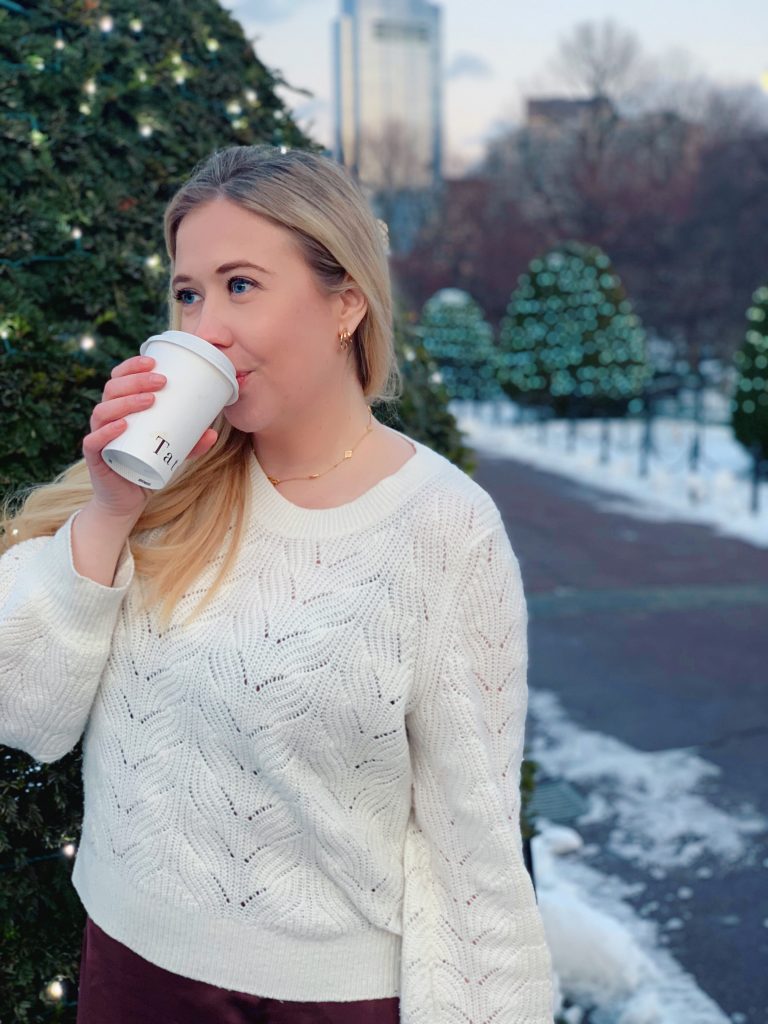 Shop My Outfit: