A couple of weeks ago, Renata and I were invited up for a quick trip to Kennebunkport, Maine by the Yachtsman Hotel and Marina Club. I was pretty excited because I'd been stalking the recently renovated property on Instagram all summer.
WHERE? The Yachstman Hotel & Marina Club, Kennebunkport Maine
WHEN? 8/21/18-8/22/18
WHY? Girls Trip to Kennebunkport's Newest Hotel
BOOK IT?  Yes!
Right on the Kennebunkport River, the Yachtsman is a totally updated and ridiculously stylish resort with a vintage lodge flair.  Opened in 2018, every room is a little bungalow with private outdoor space, a marble bathroom I'm still dreaming about, and bright colorful furniture.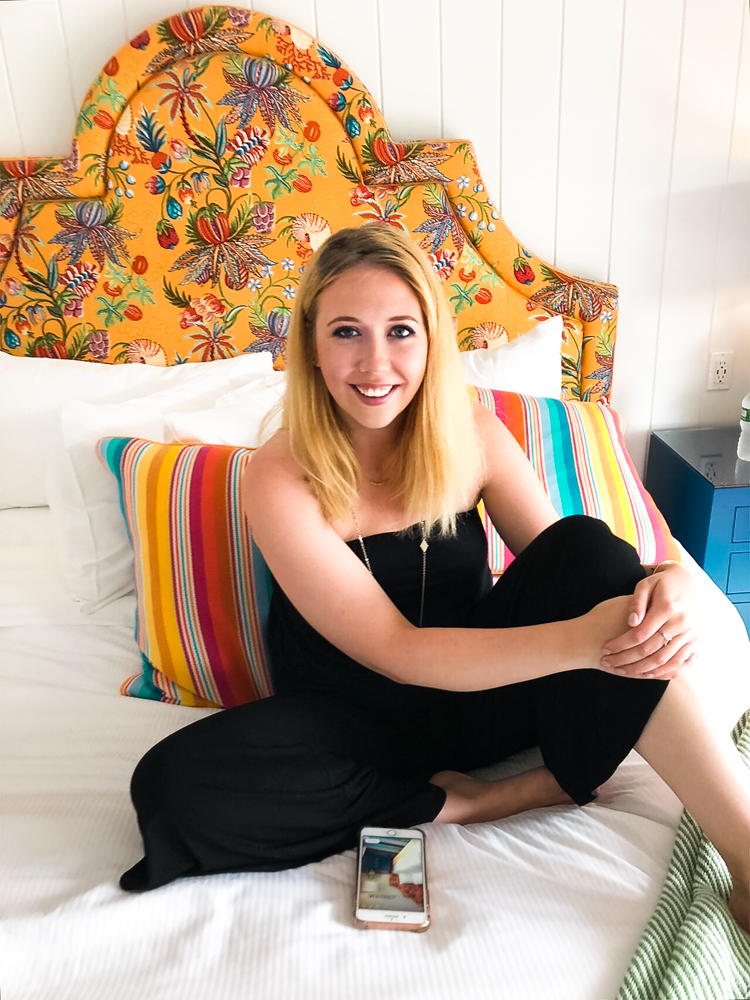 One of the coolest features is their pool boat. Yep, you read that right. Pool boat. The SS Sundaze is a custom-made, floating pool anchored to the marina dock. How cool is that? Soaking up the sun, lounging on their signature yellow stripe bean bags, with toes in the water is the perfect way to spend an afternoon.  From 3-7pm you can mingle with other guests on the patio, enjoying libations from the Marina Bar. Which we did, naturally.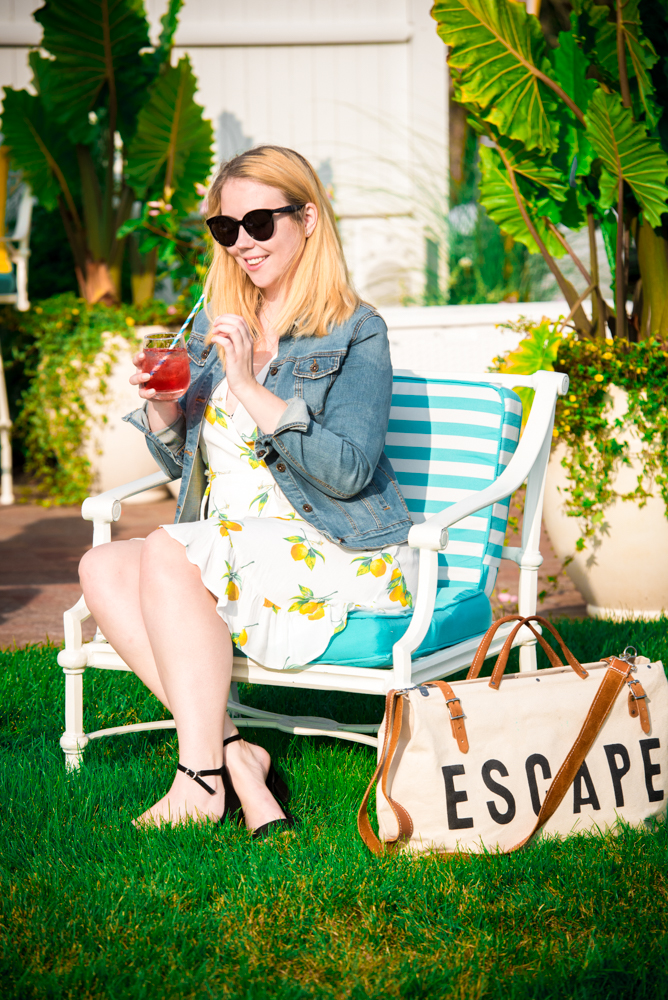 We took full advantage of the resort's many complimentary amenities by borrowing bikes and exploring the charming New England seaside town. It had been a while since either of us had ridden bikes so you can imagine the hilarity that ensued. I had trouble starting and Renata had trouble stopping. Probably should have brought some helmets. Oh well.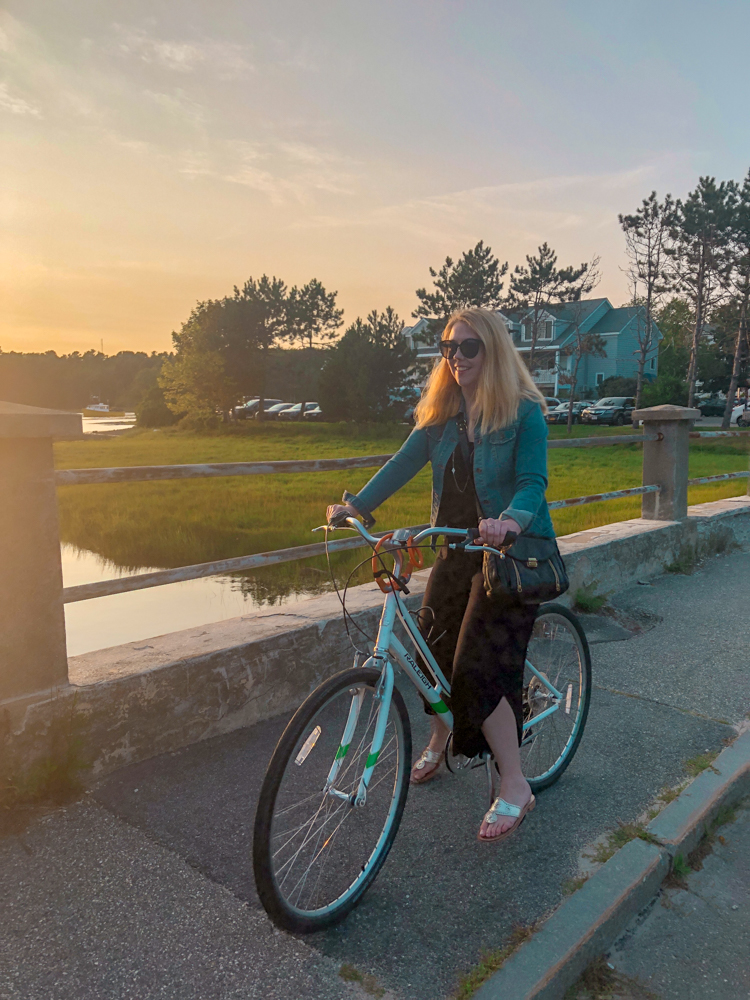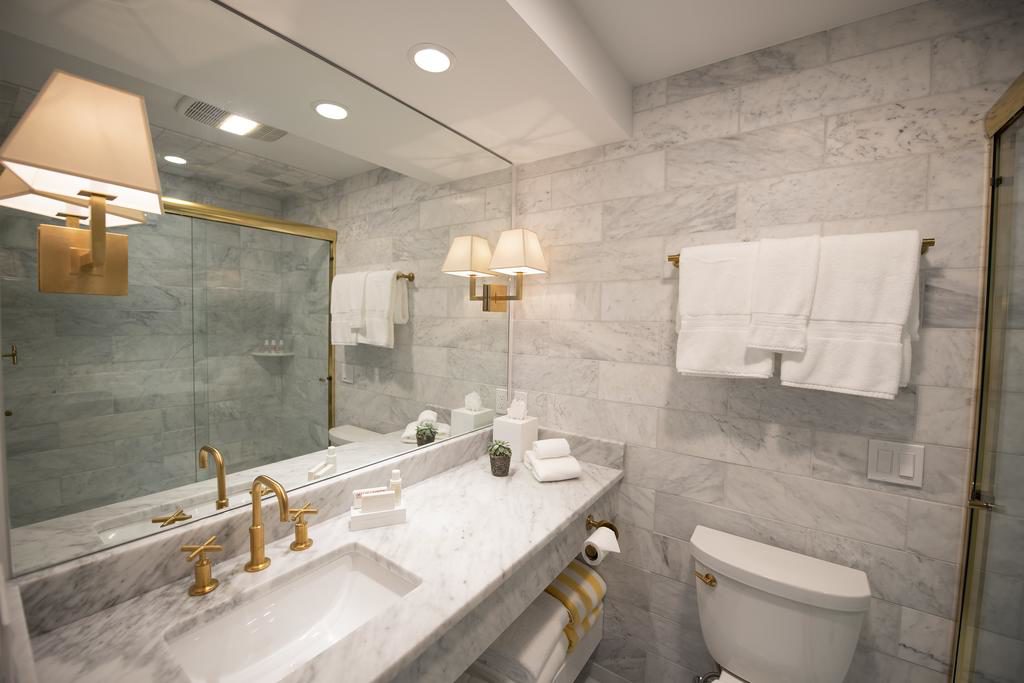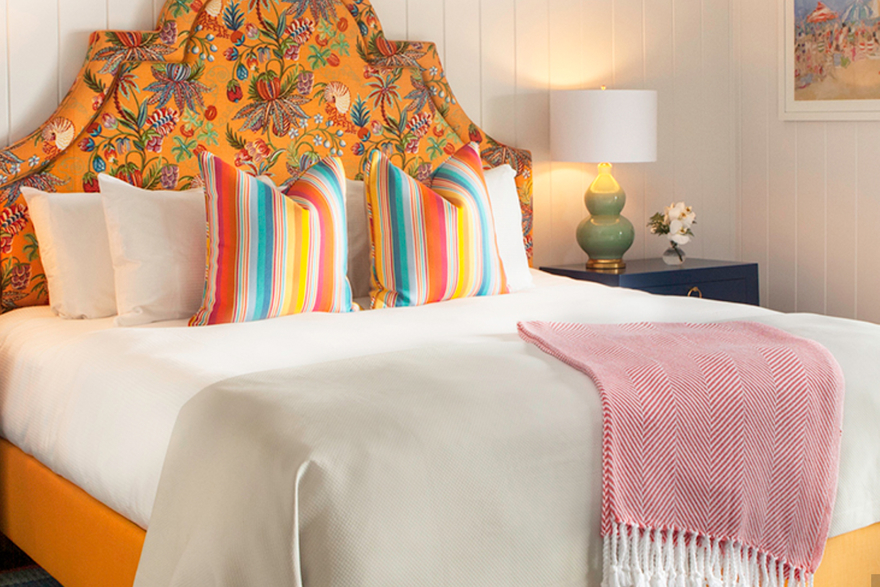 We were pretty disappointed when we woke up the next morning to rain. We'd been planning on taking advantage of the Yachtsman's partnership with the marina to try out kayaking and paddleboarding but the downpour kept us in. Luckily, the hotel has a complimentary continental breakfast and coffee available all day so we just enjoyed our covered patio with some coffee.  But that gives us an excuse to go back and visit Kennebunkport again!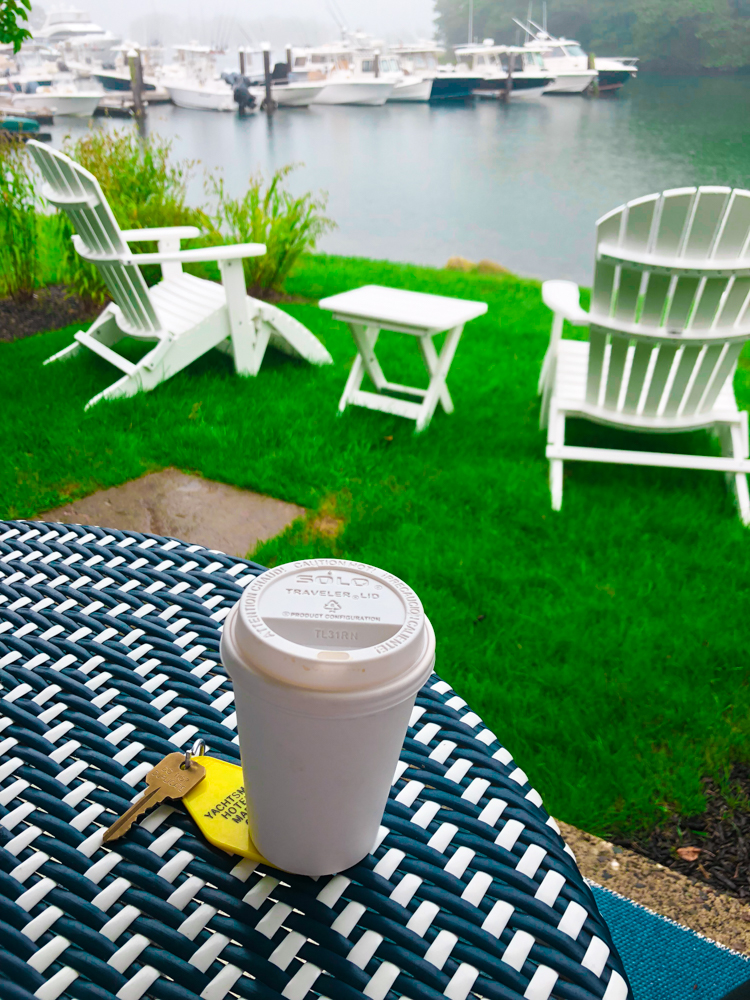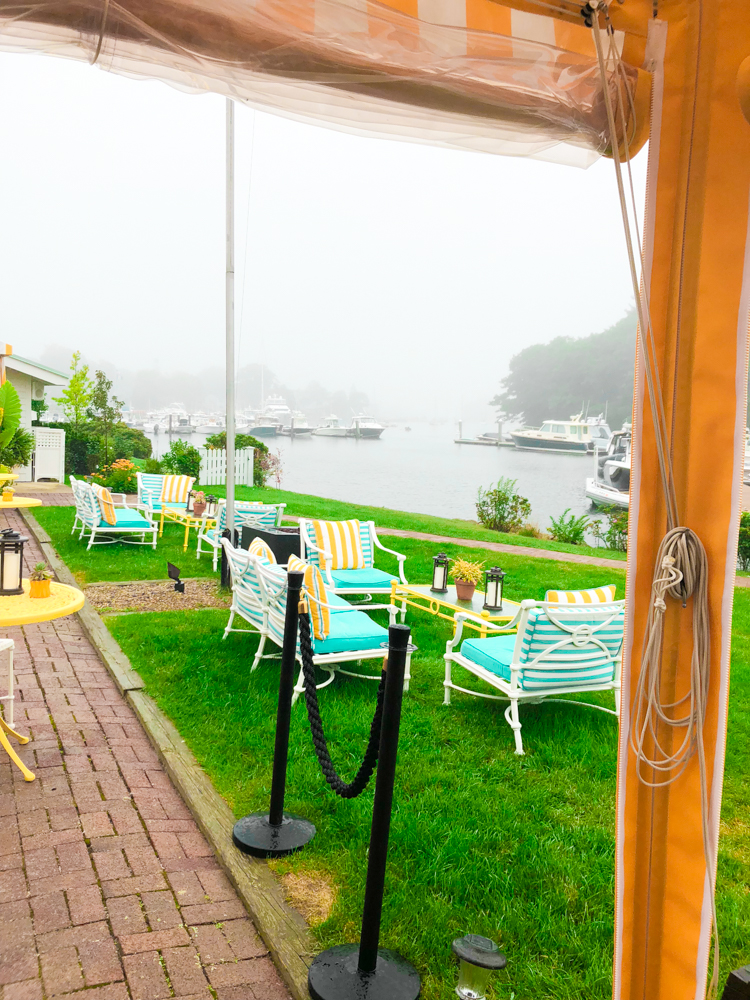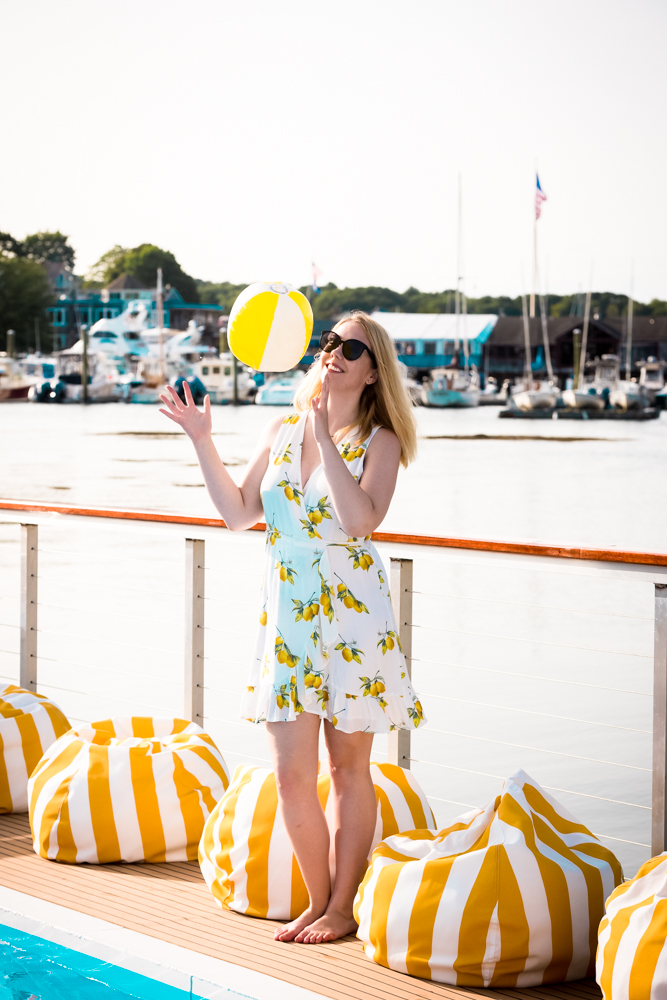 What I'm Wearing:  Lemon Wrap Dress by RAILS// Irenee Ankle Sandal by Steve Madden// Amara White CZ Necklace by Gorjana// The Jean Jacket in Pinter Wash by Madewell// Cosmo Black Sunglasses by DIFF Eyewear// Nail Color: Don't Bossanova Me Around by OPI
Kennebunkport accommodations were provided by The Yachstman Hotel & Marina Club. Our dinner was provided by The Boathouse Restaraunt.