What a busy summer! Elissa of Style Wire and I descended upon the Hilton Boston Dedham for a much-needed girls weekend! I'm so happy that Elissa invited me to tag along because there is nothing better than blogger friends. Am I right?
The Hilton Boston Dedham is just a few miles from shopping at Legacy Place. The Game plan? Pamper on Saturday night and shop on Sunday! Doesn't that sound like the perfect weekend to you?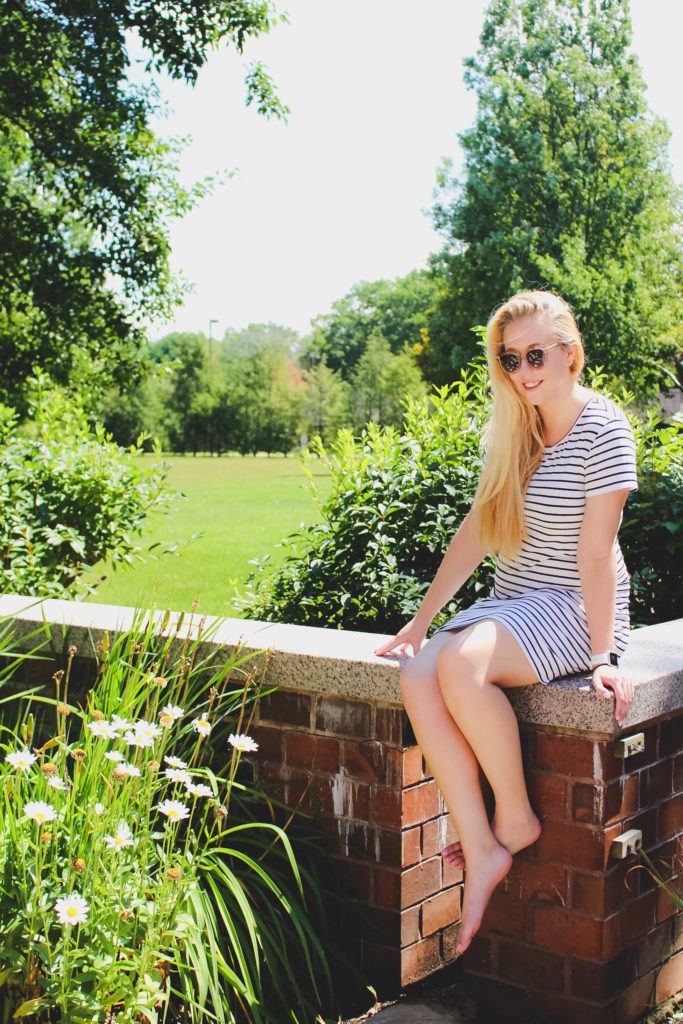 Newly renovated, the Hilton Boston Dedham is just gorgeous. I never expected the rolling green grass and manicured gardens surrounding a hotel in Dedham! So, I totally understand why it's a popular place for summer weddings and parties thanks to a charming gazebo and plenty of outdoor space.
Growing up, it seems like every hotel we stayed at had a pool and a full-service restaurant. But that feels rare nowadays doesn't it? It's like, here's a cold bagel and a dark fitness room. But not at this Hilton! Snacks at check-in, a gorgeous bar, a whirlpool, a full menu, and an indoor pool. All amenities that I can get used to!
Check in is a breeze with free snacks (thanks to Elissa's Hilton Rewards) and we don't even need the keys! Seriously, with the Hilton app, you can unlock your room! How cool is that?
Dinner is steak and fries at the Herb N' Kitchen restaurant and bar just off the lobby. Since the renovation, it's a light and bright space with a trendy communal farm table, a marble bar, and a tempting, seasonal menu. If you don't feel like sitting down, there is also a Marketplace with grab-n-go options and Starbucks coffee. You'll never go hungry since the restaurant is open from 6:30 AM (6 AM on weekdays) until 12:30 AM. Plus, you can order room service until 11 PM. I love room service.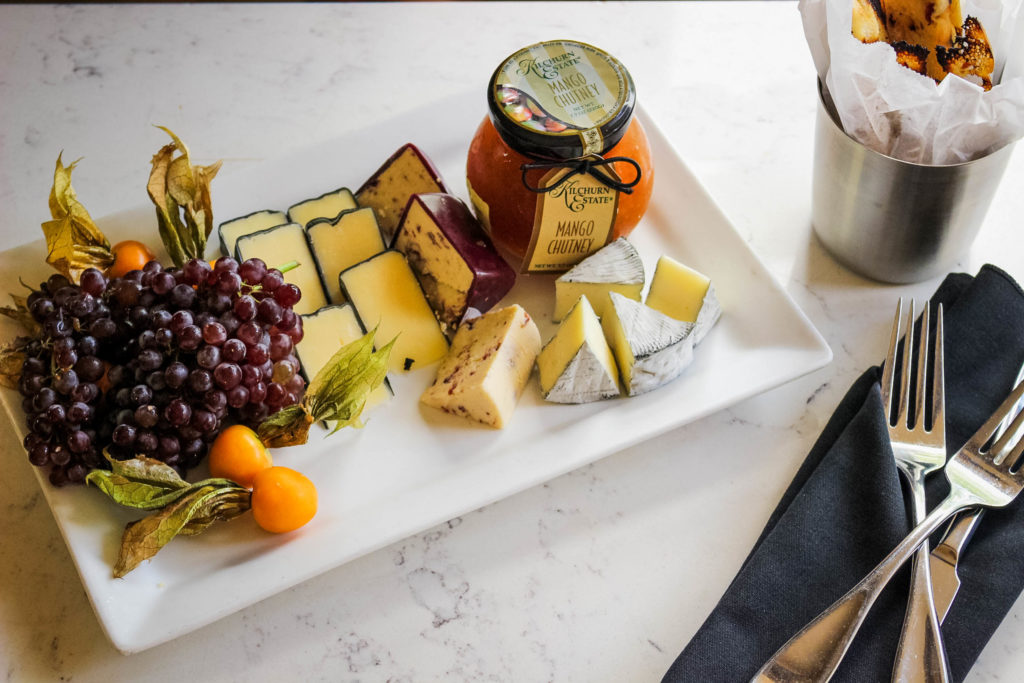 While this was probably a feature of many of the rooms before the renovation, I love the giant window seats. I'm sure it's because of liability but it'd be so much better if they outfitted them with giant cushions because I can't be the only person who makes phone calls from inside the nook!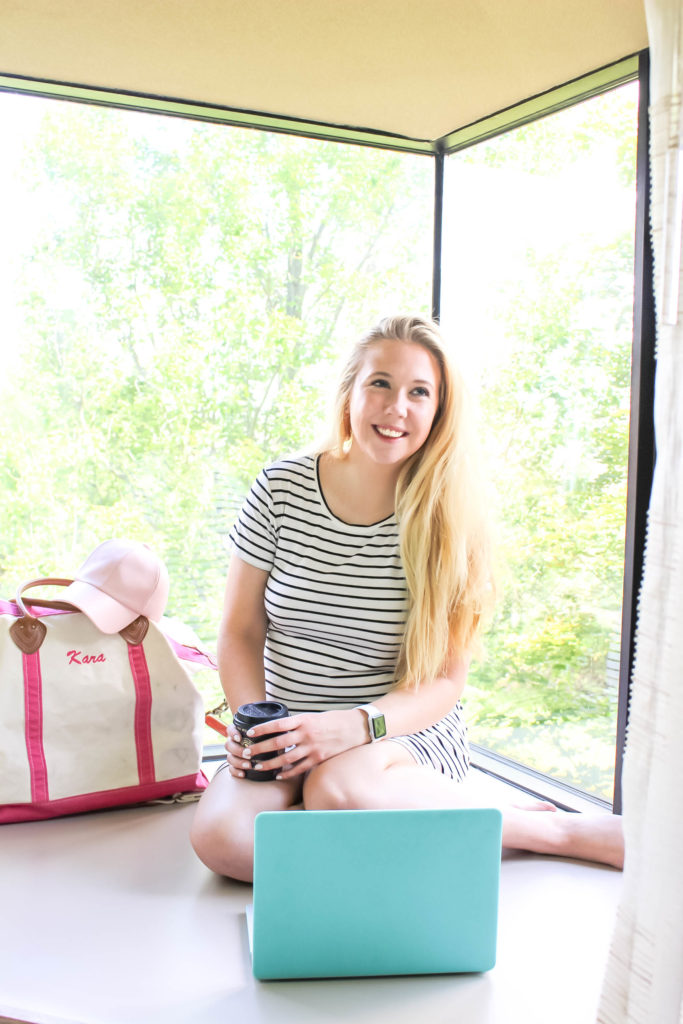 Elissa and I are the ultimate girls weekend girls. We hit the pool, throw on mud masks, drink champagne, and gossip, gossip, gossip! We sleep late and take selfies. Go to brunch. Obviously. What's a Sunday morning without brunch? Luckily, Herb N Kitchen has a big breakfast buffet! We pile our plates high with fruit, eggs, oatmeal, pancakes, and muffins. The pancakes are incredible but there is also a waffle bar where you can make your own if that's more your thing. Thank goodness we have a late check out because I don't want to leave!
Thanks to Hilton Boston Dedham for hosting us and providing dinner and brunch! These opinions and pictures are entirely my own. Thanks to Elissa from Style Wire for inviting me to tag along!