Is there anything more fun than a night at a hotel? When the Element Boston invited me to spend a few days in the Seaport with them, I jumped at the chance! Plus, it's a perfect excuse for my BFF, Renata, to drive up from Philidelphia to keep me company! Owned by Westin, the Element Boston Seaport is on D Street (next to their sister hotel Aloft) just across from the convention center. It's a great spot for a business hotel, but with a pool,  a great outdoor space, oversized rooms with easy access to downtown, and complimentary breakfast every morning, the Element Boston is also perfect for families and tourists.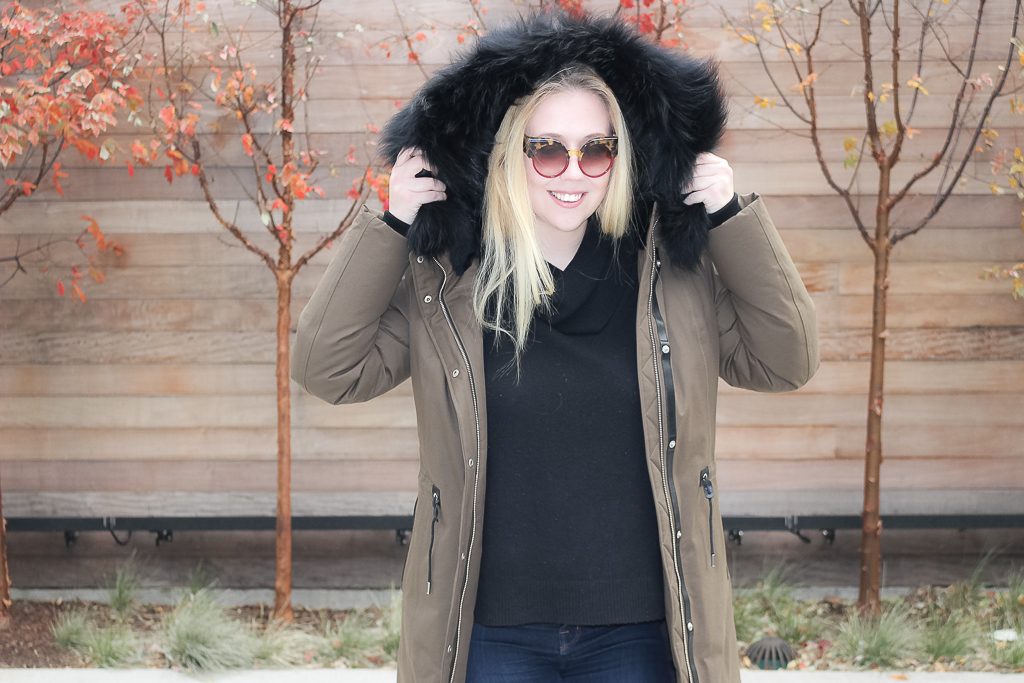 What I'm Wearing: Mackage Enia Down Coat c/o Luxe Leisure // Cupcakes + Cashmere Montana Cashmere Sweater // J Brand Maria High Rise Jeans // Stuart Weitzman 50/50 Over The Knee Boots // Jacques Marie Mage Thelma Sunglasses c/o Lunette Optic (Other Colors Available Here)
Element Boston is perfectly located, just on the edge of the excitement of the ever-expanding Seaport neighborhood and a quick bike or Uber ride over the bridge into downtown Boston.  Plus, every room is equipped with a large kitchenette. I'm talking a full sized, stainless steel fridge, tons of cabinet and storage space, dishwasher, and a stove top. The kitchen in our studio is honestly nicer than the kitchen in my two bedroom apartment.
It's such a useable space, fully stocked with pots and pans and dishes, that we decided to stay in and cook dinner at Element Boston! Whole Foods Ink Block is a simple, five-minute drive away so we took advantage and went on a little shopping spree.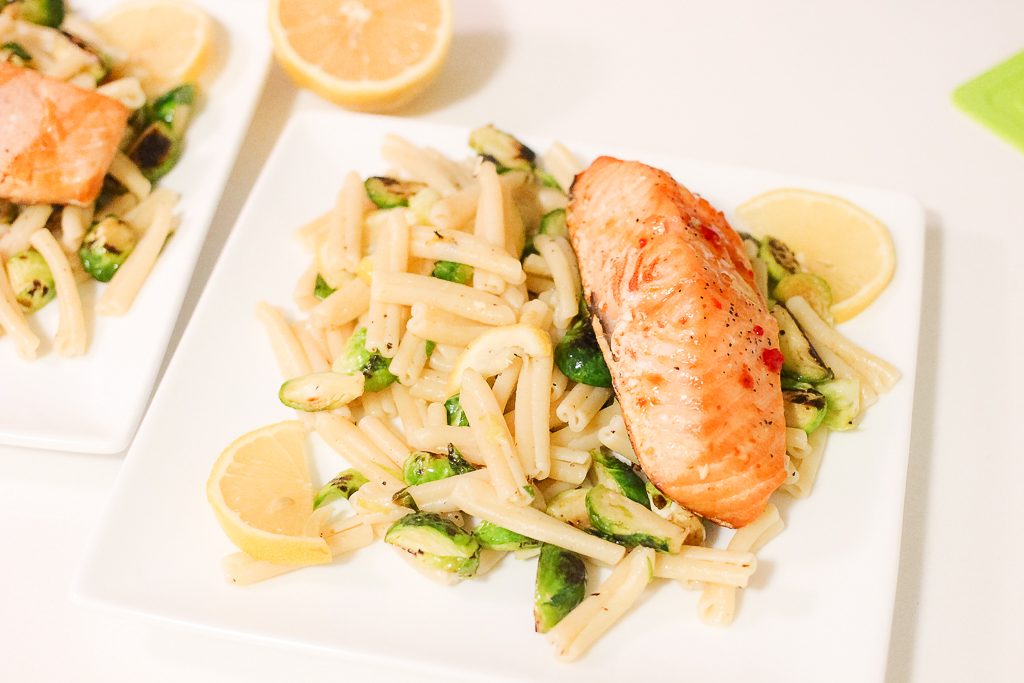 Not bad for two bloggers and a kitchenette, right?
Renata and I both agree that the beds at Element Boston are among the most comfortable we've ever been in. Generally, neither of us are great sleepers (I need the TV on to be able to fall asleep) but I think we both fell asleep as soon as our heads hit the pillows! I'm not joking when I say that I want to find and buy the exact pillows on their beds. I used the Keurig in our room to enjoy coffee in bed…and then I went downstairs to get a cappuccino that I promptly brought back up to bed too! Oops. #CoffeeAddict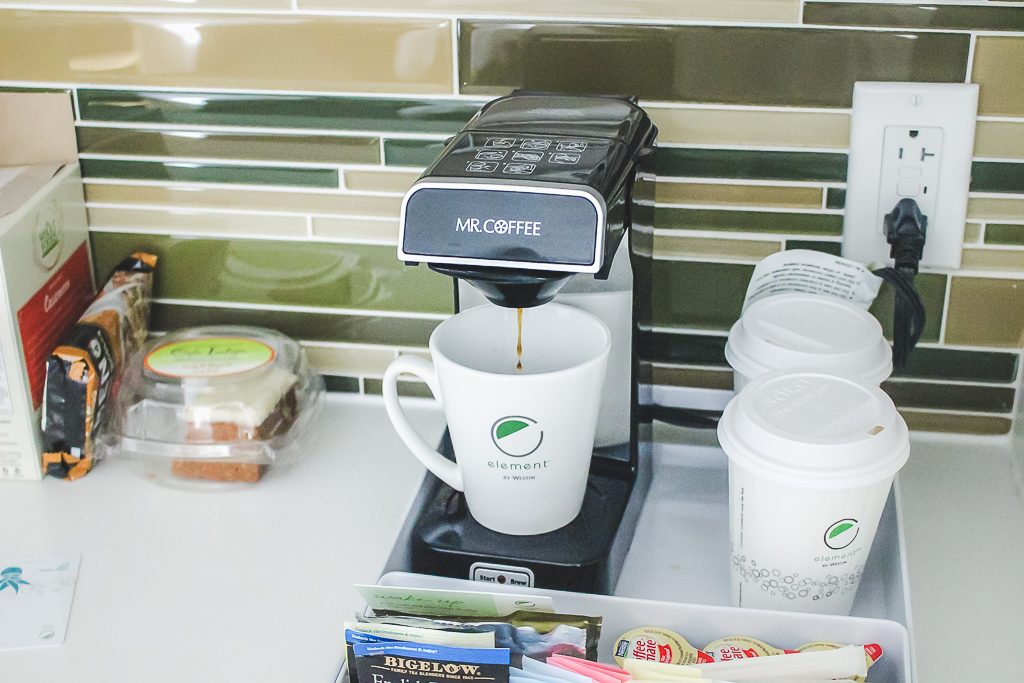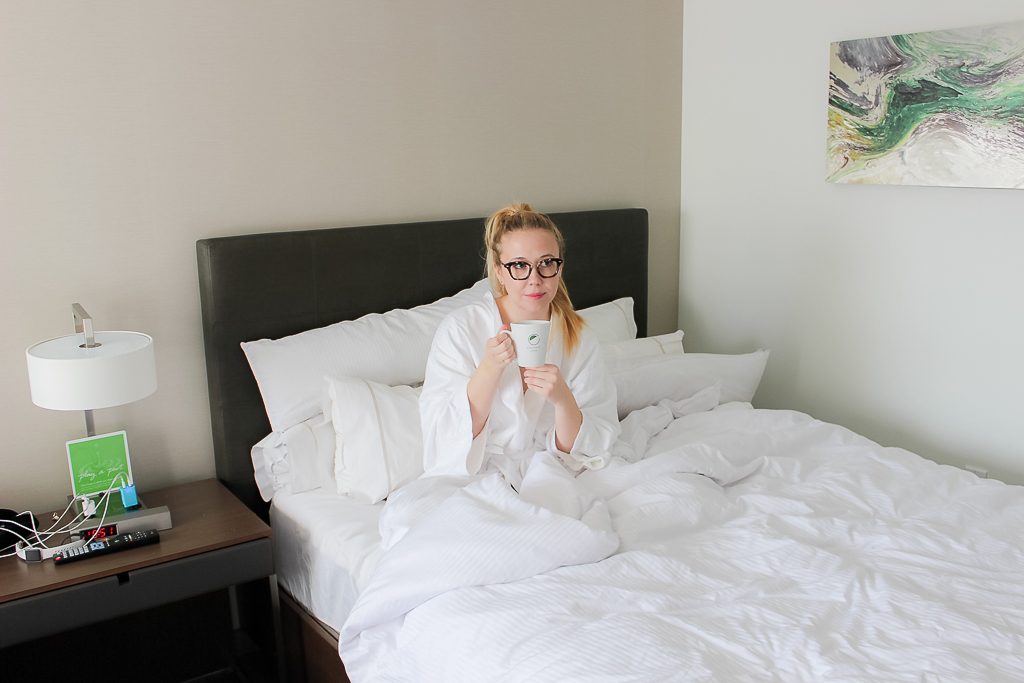 Finally, my favorite thing (besides the complimentary hot breakfast and nightly cocktail hours) has to be the rainfall shower. It's modern, open, and bright…not an easy task for a hotel bathroom! I spent a lot of time in there rocking out to Reputation. Yup, I'm a Swifty. Don't judge me…Sorry, Renata!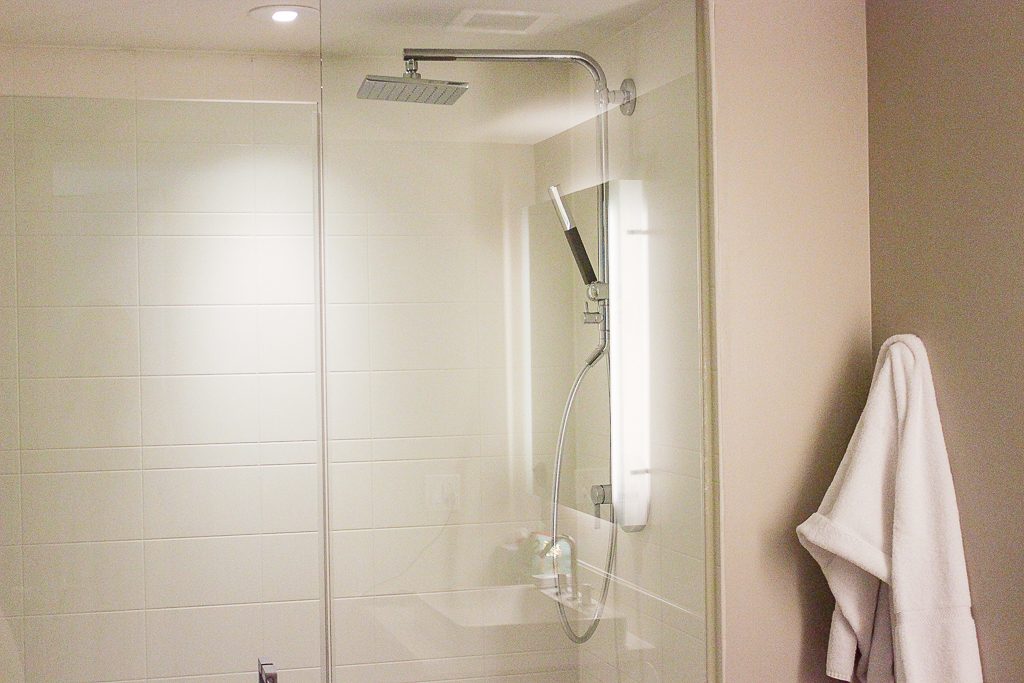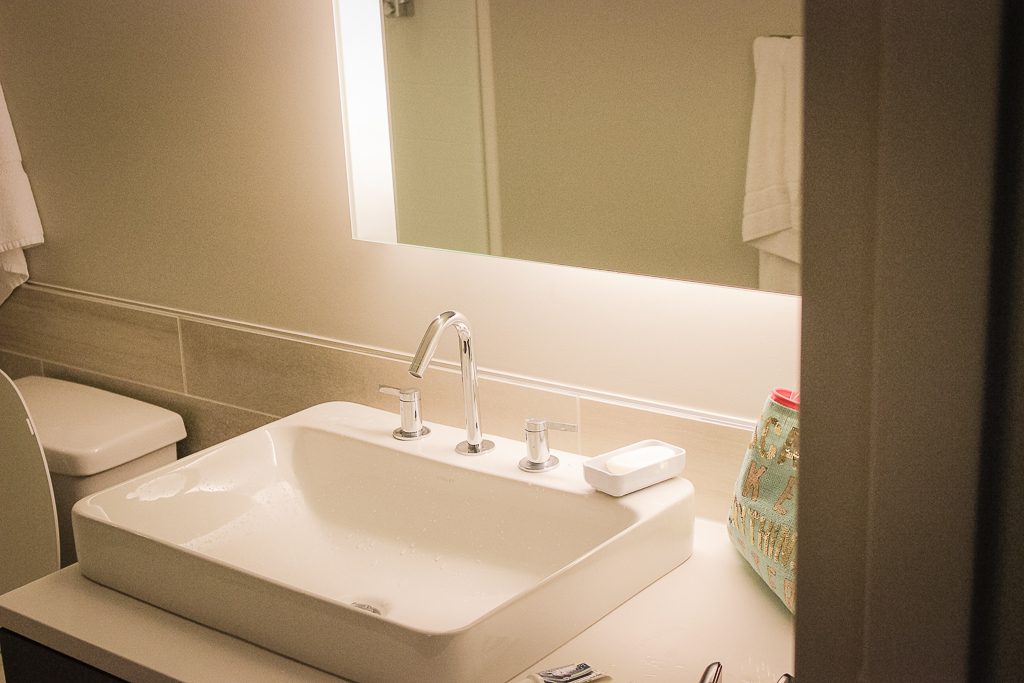 All in all, I'd recommend the Element to anyone traveling to Boston. If you want to be in the middle of the club scene or are seeking a brahmin type of experience, this probably won't be your favorite hotel. But Element Boston is new, clean, super comfortable and stylish. Considering the size of some Boston hotels at a similar price, the rooms here are spacious and the complimentary breakfast and cocktail hours are a great bonus if you're on a budget!
Element Boston Seaport hosted us for two nights but the opinions and pictures here are 100% my own.
Thank you to the team at Element for having us!