I haven't done an outfit post in so long! Am I still doing this right? Okay, at least I can come back with a BANG because this time I'm wearing Proenza Schouler. My ultimate love. My heart beats for those boys.
I don't have much to say today except if wearing a gown in the middle of a regular Sunday afternoon makes you happy, WEAR IT! Especially when it's Proenza Schouler and currently on sale. Always say yes to Proenza Schouler!  I've been really down lately, so even though I was all dressed up with nowhere to go, rocking this Proenza Schouler Scribble Rose Ruffle dress all afternoon really brightened up my day! I know I mentioned it's on sale, but if you need a quick pick me up, you can always rent it!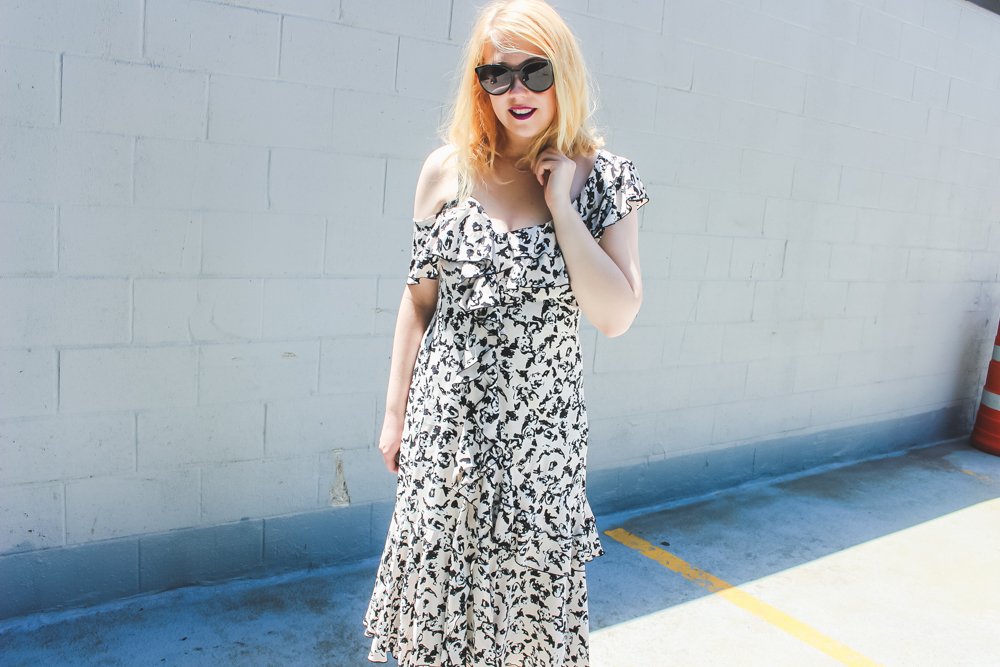 Shop This Post:

How are you spending this amazing summer Sunday afternoon?