Let me tell you something, there ain't no party like a blogger party! What happens when three of Boston's finest fashion bloggers meet up for a madcap romp at the W Hotel? Gossip, games, pizza, makeovers and, of course, a pillow fight. Which I totally won, by the way!
Blogger's Night In (Part 1…)
Featuring…
Kara Weymouth of Bostonista
Renata Certo-Ware of Untouchable Blog
Kristen Uekermann of The Boston Fashionista
Photography by Patrick Sporlder
Hair by Julia at Pyara Aveda Spa and Salon Cambridge
Makeup by Kryolan
Location: W Hotel Boston
First, we indulged in some major beauty treatments from the lovely folks over at Skoah. Face masks are a slumber party must, after all. Once we had glowing skin, Boston's latest beauty outpost Kryolan taught us some new tricks- they even showed me how to make bronzer work on my pale skin!
But being fashion bloggers, we couldn't relax until we were in the most stylish PJs in town. All dressed up with nowhere to go? Please. The party follows us wherever we go!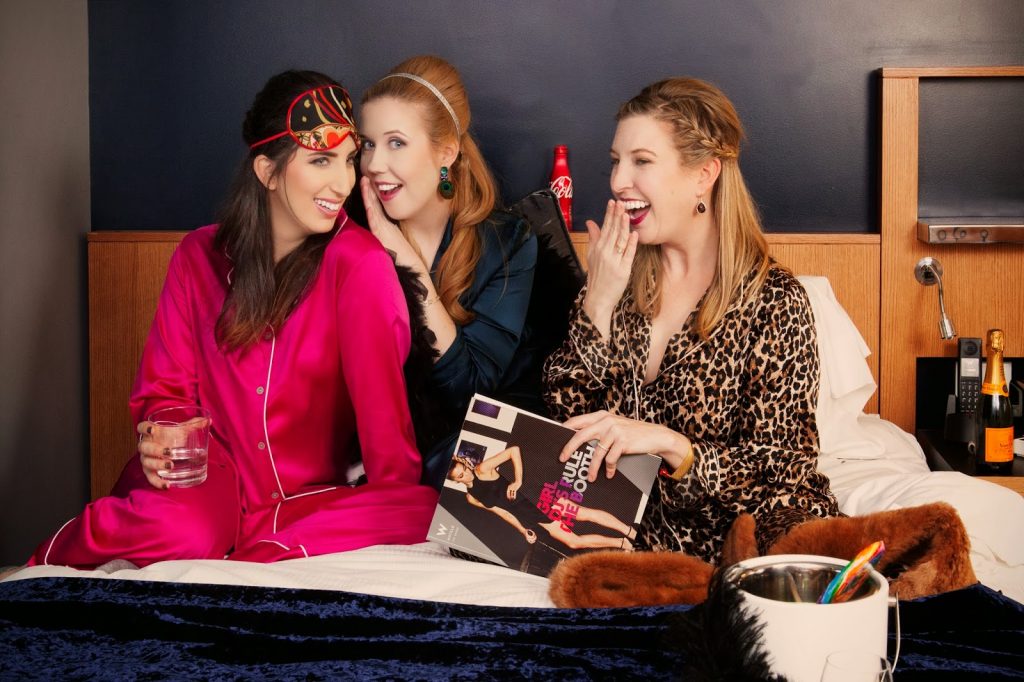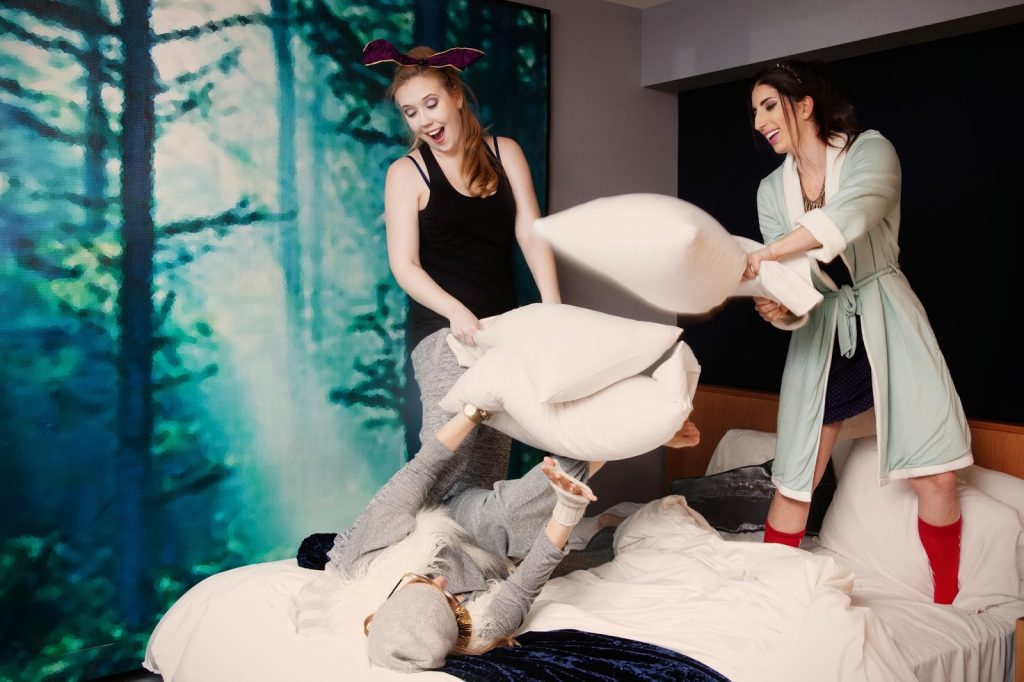 KARA: Headband by Colette Malouf; Heather Grey Pajama Pants, $68, Eberjay at Forty Winks; Long Tank by Athleta RENATA: Robe, Forty Winks; Navy Sleep Chemise, $131, Marie Jo at Intimacy; Necklace, Lauren Passenti at Ore. Socks, Sock It To Me.
Part 2 (featuring a game of debauchery) is coming on Friday!