My pale, Irish skin can only handle so many hours on the beach. Even with SPF 70, I somehow always end up lobster-red. So when I'm on vacation, I really love exploring all the area has to offer! Since I've been to the Sarasota area many times in the past, I'm pretty familiar with all the different neighborhoods and things to do. I had heard great things about the Marie Selby Botanical Garden, but never had the chance to visit until last weekend! I know a botanical garden may not sound like buckets of fun, but it's actually really cool!
Most people don't realize that Sarasota, Florida has a bustling art community, so there are a lot of museums and galleries to explore. Currently, the Marie Selby Botanical Garden has a special exhibit featuring the work of artist, Marc Chagall. It was a great excuse for my mom and me to sneak away from the beach for a few hours. These botanical gardens are truly an oasis with Sarasota Bay on one side and the (mini) skyscrapers of downtown looming overhead! 
If I lived in the area, I'd definitely purchase a membership to the Marie Selby. You can spend an entire day walking, lounging, eating (there's a great cafe on the grounds as well as French food truck), and exploring. We were there for a few hours and only saw a portion of the grounds along with the  Chagall exhibit housed in the Payne Mansion.  We completely missed the Palm Tree walk, Mangrove Walkway, and the succulent garden! I missed out on so many succulent-themed Instagram posts!  Something to look forward to next year!
In addition to it being a wonderfully calm place, they also have the most incredible Children's Rainforest filled with climbable banyan trees, rope bridges, tree houses, and waterfalls. If I was a mom, I'd bring the kids to the Rainforest more often than the regular park!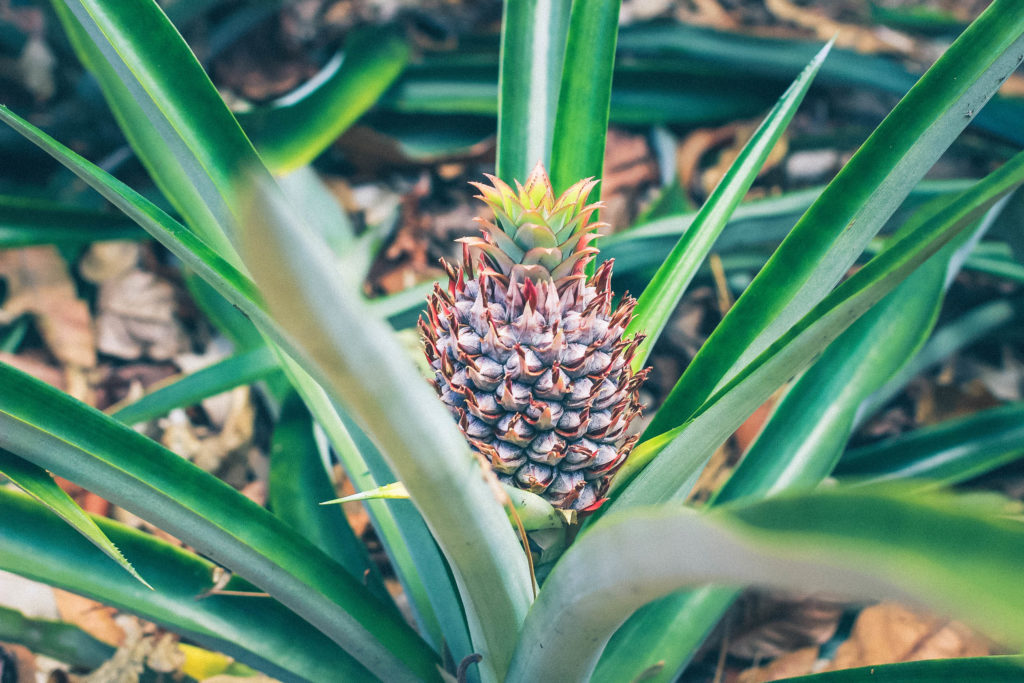 Funnily enough, I had just been arguing with someone about how, exactly, pineapples grow. We were both wrong; they grow in the middle of a plant!
The Chagall exhibit begins in the Conservatory with a garden inspired by the French Riviera that Chagall loved. His lesser known works including stained glass are scattered throughout the mansion. While I'm very familiar with his work,  I knew very little about his life.  This exhibit covers everything like his escape from the Nazis and family life, as well as his art work.
The Lovers (1937) is the centerpiece of the exhibit and so breathtaking up close! Photographs aren't allowed inside the exhibit so I can't show it to you but if you have the opportunity to visit, you absolutely should.
Its lovely that there is often an amazing community and culture away from the beach, but so unfortunate that many people miss it while visiting seaside locales. Make sure to always take some time out to really see the place around you!
Marie Selby Botanical Garden
900 S. Palm Ave, Sarasota, Florida
Marc Chagall, Flowers, and the French Riveria: The Color of Dreams is open through July 31st, 2017. 
All photographs in this post were taken by me on 5/6/17.
Copyright The Bostonista.