One of the best parts about being a blogger is that I get to test out the newest technology! This week, I've been wearing Dr. Dennis Gross's DRx SpectraLite Eye Care Pro at night to help fight my signs of aging. How cool is this? I feel like the most stylish cast member on StarTrek.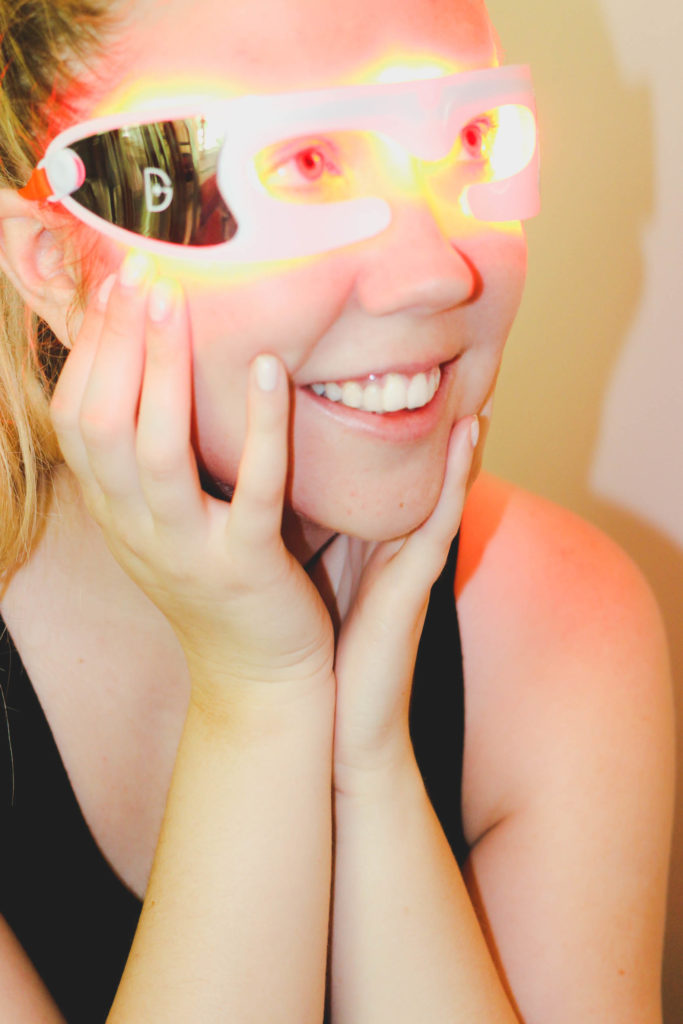 Three minutes a night is all I need to help my eyes look bright, rested, and smooth. After ten weeks, I'm expecting to see a visible improvement in tone, wrinkles, and fine lines. That's what 97% of test subjects saw! Wearing the space-age like SpectraLite is so much easier than holding a device up. It means my hands are free to do other things, like put on lotion or paint my nails. Or, you know, scroll through Twitter.
So, how does it work? Basically, SpectraLite harnesses the power of LED! The device has a whopping 72 LEDs embedded in it. They give off a penetrating, therapeutic light that stimulates collagen production deep within the epidermis. New collagen means a better skin tone and less fine lines! Don't believe me? SpectraLite is FDA approved and a smaller version of an LED device that Dr. Grossman uses in his Manhattan office. Basically, it's a perfect at-home treatment.
After sharing it on my Instagram story, a few people asked if it hurts. No, it doesn't hurt. It feels EXACTLY like wearing a pair of heavy sunglasses. The lights are bright, but they don't get hot against the skin. Most nights, I pretend I'm at a fancy spa, prop myself up with fluffy pillows, and close my eyes for a blissful three minutes of self-care.
I love the SpectraLite so much that I'm joining the Dr. Dennis Gross Pro-Team on Saturday from 11:30-1:30 at Sephora Faneuil Hall. The pros will be there all day giving tips on skincare and letting guests test out the DRx SpectraLite Eye Care Pro! I'm so excited to see you there!